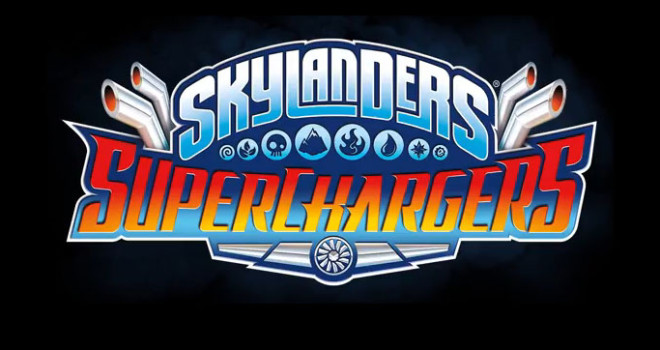 The new Skylanders game is out and you've wandered by the electronics section of your local department store. Odds are you've heard the sound of kids going absolutely insane to see there is something new on the shelves. This time however, there are vehicles, two versions of the game, and new characters. What is essential? We'll try to help.
Unfortunately we haven't had any hands on time with the game yet but what we have learned through PR so far is that Skylanders Superchargers comes in two varieties. The first is your usual Skylanders adventure involving fighting off enemies as you venture through various levels, but this time it also includes some racing sections that seem to be non-essential. So if you don't buy one of each type of vehicle at launch, air, sea, and land, your child will still be able to complete the game. This version covers PlayStation 3, PlayStation 4, Xbox 360, Xbox One, and Wii U.
The second version is available on 3DS or the original Wii console. This one involves races specifically and is called Skylanders Superchargers Racing on the box. Potentially this option could be good if your child hasn't really been into Skylanders before and only has interest in the vehicles aspect. It seems you level up by completing races instead of fighting enemies. We don't know just how different the race tracks are in this one from the regular version however.
Also there is a digital Portal Owners Pack if you child has a Trap Team portal (or Swap-Force, but I'd at least recommend Trap Team because it seems Traps do at least have some functionality in this sequel). This is a version of the game that you can purchase on your consoles online store and save yourself a couple bucks if your child isn't going to pull the wallpaper down for not having the physical figures that come with the game this time. Nintendo's website lists the Portal Owners Pack as being $50 USD. So probably approximately $62 in Canada, depending on how they work exchange. It seems you do get the characters Instant Spitfire and Instant Hot Streak as a digital download bonus to play in game however. They're playable, you just don't get the toys or the additional new Stealth Elf.
That's another new feature is that returning Skylanders, so Stealth Elf, Eruptor, and others are actually new characters in a sense. It isn't just that they have a new name or new pose. They actually play differently in game with an all new set of moves. So it's wonderful to have the option of all new characters, or returning favorites who are reimagined.
Nintendo's version features two guest stars that ONLY work on Nintendo consoles. Bowser joins the Wii and 3DS version in place of Spitfire, and Donkey Kong is available in the Wii U version. What makes these characters even more unique is that they will actually function as Amiibo figures as well! So if you're a Nintendo gamer, you get even more with your purchase. These two characters come with their own unique vehicles as well. Bowser has an aircraft while Donkey Kong has a land vehicle.
Finally, you don't need every vehicle of course. However, when vehicles are paired with their respective drivers that they're designed for, additional powers are unlocked for that vehicle. It's been noted that all Skylanders can drive vehicles, all the way back to those first generation Spyro's Adventure figures. However, there are upgrade parts to pick up on the tracks and it sounds like you'll need a Supercharger character to pick those up. We're still a bit vague on that mechanic but hope to get hands on experience soon.
It should be noted as well that the vehicles can actually function as toys in general. They do not have a base like the figures do. The cars can roll around and other vehicles seem to have moving parts as well. Activision does not though that the water vehicles are NOT waterproof. So you'll want to make that very clear to your child. Or note that as the grown up you are that just collects Skylanders anyway.