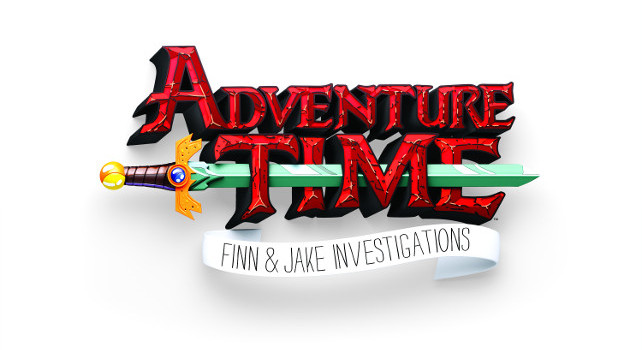 Little Orbit today announced the all-new, real-time, fully 3D action-oriented adventure game Adventure Time: Finn and Jake Investigations is now available on Xbox One, PlayStation 4, And Nintendo Wii U, Xbox 360,Playstation 3 and Nintendo 3DS at both traditional and online retailers. The game ranges from $29.99 (3DS) to $39.99 (PS3, 360, Nintendo WiiU) and $49.99 (PS4, Xbox One).
Developed by Vicious Cycle and based on the hit Cartoon Network original series, Adventure Time: Finn and Jake Investigations is first and foremost an adventure game, but it is one that also features combat. Players will be able to dive right into both kinds of gameplay within each section of the game! With an action-oriented twist on the classic story-driven game, players must find and use objects (including Jake), and interact with characters in order to solve puzzles and progress through the game. Play as Finn (with Jake at your side) and be immersed in the Land of Ooo, talk to new and familiar inhabitants, battle evildoers, and unravel mind-bending puzzles in five playable chapters. Through this one of a kind experience, players will feel as if they've stepped into their own personal episode of Adventure Time!
"With this title, we wanted to put players directly in the action with a truly unique 3D visual style," said Matt Scott, CEO of Little Orbit. "This is a beloved series with a loyal following and we wanted to take players to the Land of Ooo like they've never experienced before. In this game players will genuinely feel like they are "playing" an episode of the show."
For the first time ever, bonus downloadable content will be available in an Adventure Time console game in the form of an adventure featuring Finn and Jake's friend Marceline the Vampire Queen. Just like the five chapters built into the game, this additional chapter plays out like an episode of the series, with players taking on the persona and vampire abilities of Marceline. In this original adventure, Finn and Jake discover that Marceline sold all of the magical but potentially dangerous artifacts they have collected in a Yard Sale. Help Marceline and our heroes retrieve all the artifacts before chaos and calamity take over the Land of Ooo! The Marceline DLC will be available beginning October 27th.