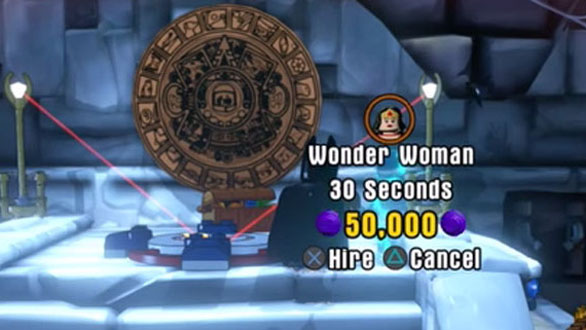 We still need to go hands on with this, but the PR news looks incredibly positive for Lego Dimensions. From the sounds of it the new "Hire-a-Hero" option will allow gamers to spend studs to unlock a character from Wave 1 for a limited time at certain hint stones. What does this mean? It SEEMS to imply you'll be able to use the hired characters special abilities to solve problems and complete puzzles. Additional waves will be added in the future.
For any figure gaming buff, you'll instantly realize that's quite an awesome deal! We still need to look into details like stud cost and how diverse this ability really is, but regardless of all that it's a generous offer in the NFC market. This is huge!
Just a note to all of you previous generation gamers, the last gen version of Lego Dimensions isn't too shabby! We've been playing the PS3 version and it actually looks quite beautiful! The game still involves quite large adventure worlds as well. So even if you are a last gen gamer, don't feel too nervous about picking up the PS3/Xbox 360 copy of the game.
Speaking of which, this refocuses the actual value of buying figures. At least to us it's been the excitement of unlocking the free roam adventure worlds. They're not huge, but they're a decent size with lots of content. You even get three with the game since you have Batman (DC Universe), Wyld Style (Lego Movie), and Gandalf (Lord of the Rings). The last of which is my personal favorite so far.
We found the below video (and above image) thanks to www.PromoBricks.de