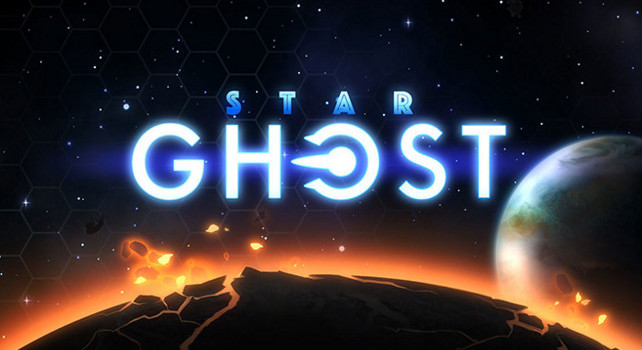 Star Ghost – Save the galaxy from the Metagons in this explosive shoot-'em-up by former Rare and Retro Studios developer Rhys Lewis.Star Ghost features procedurally generated levels, a unique control scheme and an atmospheric soundtrack from renowned composer David Wise. It is available exclusively in Nintendo eShop on Wii U. Click here to see the trailer.
Grumpy Reaper – Grumpy Reaper is an arcade-style game that includes elements of skill in different playing modes. Death's granddaughter has stolen the keys to the Underworld to unleash creatures on the world! Take on the role of Grumpy, mow the lawn and find the lost keys to help Death solve this problem through multiple time trial, nocturnal and survival levels! Death has not left you on your own!!! Improve your lawn mower to turn it into a lethal weapon against the monsters. Control tornadoes, turn yourself into a Zombie, wear armor to survive and restore peace… if you can… [ OUR REVIEW ]
Also New this Week

MEGA MAN BATTLE NETWORK 6 CYBEAST FALZAR and MEGA MAN BATTLE NETWORK 6 CYBEAST GREGAR – After moving with his family to Cyber City, Lan, with the help of Mega Man, must intervene before an ancient creature of enormous power destroys the network and the world. Game content is the same for MEGA MAN BATTLE NETWORK 6 CYBEAST FALZAR and MEGA MAN BATTLE NETWORK 6 CYBEAST GREGAR, but NetNavi chips and other items may differ.

Blast 'Em Bunnies – Blast 'Em Bunnies is an endless first-person shooter in which you must defend your rabbit burrow using fun new types of weapons and ammo. From Watermelon Machineguns firing sticky raspberries to Turnip Mortars firing explosive Pepper Bombs (which release heat-seeking chili seeds) you'd better get shooting those coins to buy all of the upgrades. Click here to see the trailer.
BRAVELY SECOND: END LAYER DEMO The Ballad of the Three Cavaliers – Square Enix's critically acclaimed Bravely Default game is all set to enjoy a much-lauded sequel, and you can try a portion of it right now, for free. In the BRAVELY SECOND: END LAYER DEMO The Ballad of the Three Cavaliers, you'll return to the land of Luxendarc and embark on a bonus adventure not found in the main game. Make sure to try out different jobs during your adventure. Whether they're formidable fighters and mages looking to test their skills, giant trolls with a chip on their shoulder or alien entities with a bent for drama, all of them pose a risky challenge … along with the irresistible promise of great rewards.
Also New this Week
New DLC this Week
Fire Emblem Fates: Revelation – This third path in the Fire Emblem Fates story reveals many secrets not available in the  Birthright or Conquest versions. Players who own either Fire Emblem Fates: Birthright or Fire Emblem Fates: Conquest can purchase Revelation for $19.99 via the Dragon's Gate in game. Once purchased, a third option will appear at the Branch of Fate moment of the game: "Refuse to Choose a Side." Additional content will be released on a weekly basis through April 21 and is all part of Map Pack 1 available now for purchase.
Nintendo Selects
Nintendo Selects – Starting on March 11, some of the most popular and critically acclaimed Wii U and Nintendo 3DS games become a part of the Nintendo Selects program and will be available at a suggested retail price of only $29.99 CAD each. Newly priced games include Super Mario 3D World,Donkey Kong Country: Tropical Freeze,  Pikmin 3 and  NES Remix Pack for Wii U; The Legend of Zelda: Ocarina of Time 3D, Yoshi's New Island, Donkey Kong Country Returns 3D and  Mario Party: Island Tour for Nintendo 3DS; and Super Mario Galaxy 2,  Animal Crossing: City Folk,  Donkey Kong Country Returns and  Super Mario All-Stars for Wii.
Theme Shop on the 3DS
Fire Emblem Fates : Two Kingdoms
Blast 'Em Bunnies : Zombies
Blast 'Em Bunnies : Western
Blast 'Em Bunnies : Ninjas
Blast 'Em Bunnies : Luchadors
Blast 'Em Bunnies Bundle