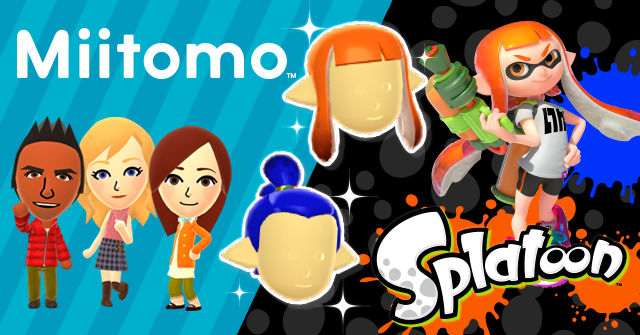 Nintendo provided some updates for multiple games this morning, with some news about their first mobile application: Miitomo.
Nintendo reported that their first app for smartphones and tablets has surpassed 10 million unique users worldwide. The free-to-start social experience app launched in Japan on March 17th and in a variety of other countries, including Canada, on March 31st.
In the United States, Miitomo reached #1 free app status in its various online stores shortly after release. As well more than 20 million Miifotos have been created.
To celebrate Miitomo hitting 10 million users, Nintendo will run a special 10-day "Celebrating 10 Million Users!" promotion April 29th – May 8th.
Also released today were Splatoon items for Miitomo, including new items from Miitomo Drop, free Inkling Boy and Girl hats from the successful retweet campaign, as well as ink packs which are redeemable items from My Nintendo.