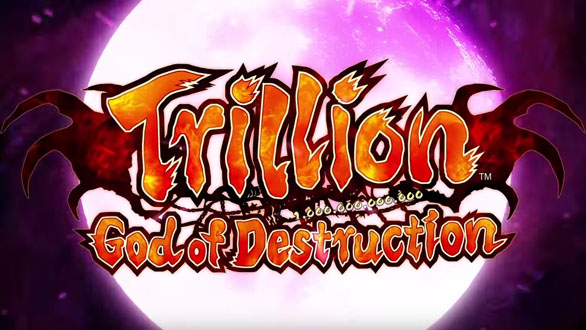 Trillion is an Idea Factory title in which you power up to take on Trillion, the god of destruction! Sounds nice, happy and to the point doesn't it? Trillion seemingly gets his name from the 1,000,000,000,000 hit points he has. Hopefully he's max level so he doesn't need to change his name. It must have been weird for Trillion growing up. "Who are you?" "I'm Twenty-Four!" "Oh, that's a shame because my sword has a DPS of twenty five!" We don't need to worry about that though since Trillion has all those juicy hit points at level 1. Ahem, joking aside, what IS this game? Let's find out!
First off it should be noted that unlike some Vita ports, which is what Trillion is, the game contains both English and Japanese voiced dialogue. So any of you out there who enjoy dubbed audio in your JRPG's, you should still have that here. I can't imagine that not surviving the port to Steam.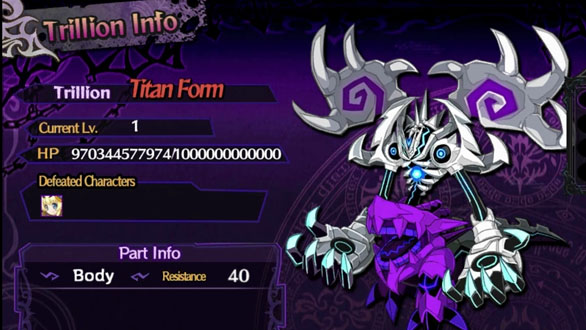 Unlike the cute Moe girls you're used to from Idea Factory, Trillion takes on quite a Disgaea vibe which is something that stood out to me from the start. Instead of being like Hyperdimension Neptunia however, there seems to be a more tile based combat system in Trillion. When you move the enemies get to move. I've only looked at YouTube videos so far, but we do hope to get some hands on experience closer to the Steam release. As you can see in the image below, this specific combat focuses on Mokujin, a Trillion training dummy. He's able to summon monsters and do some pretty devastating area of attack moves that show up both on your map in the upper left and on the actual level display as well. So you do have some warning of these big moves as well as time to avoid them. You can fight Mokujin every cycle, which works out to a week. In your main menu you'll see the next coming of Trillion which the game counts down to in weeks.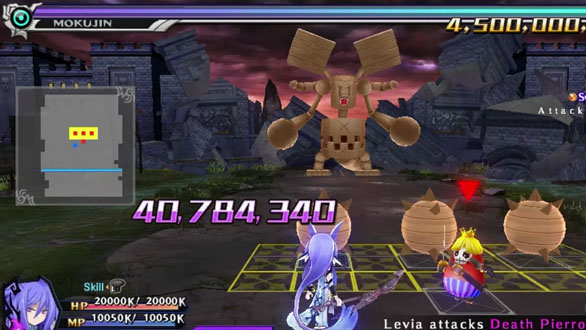 That isn't the only way to power up. A mode called Valley of Swords gives players a rogue-like dungeon to explore and fight enemies in. If anything it reminds me quite a bit of NIS' game The Guided Fate Ultimatum. With Trillion baring down on the world however, you're probably not going to be able to stop him the first time. Cool thing is, after your game over new game plus carries over your character progression. So it is really a neat concept. Grind away, fight back against Trillion, rinse, repeat.
We'll be taking a further look into Trillion soon, but for now take a look at the trailer below.
Also, some of the screens in this article are from BlueMaxima's Vita Channel. If you'd like to look deeper into Trillion right now, feel free to watch his video here: