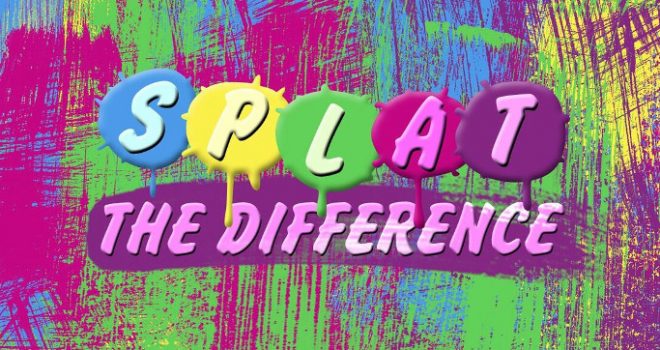 Lightwood Games has announced that their next game headed to the Nintendo 3DS is Splat the Difference. While the game will be released on September 15th, the developer actually moved up the announcement of their new game earlier than planned. The game was added to the Nintendo eShop on Friday morning, which preemptively revealed the game before the developer could formally announce it themselves.
Splat the Difference was originally an iPhone game released by the developer back in 2012. They have completely overhauled the game for the Nintendo 3DS. The game is a spot the difference style game, where you splat the difference with with paint when you find it.
The game supports not only single player mode but also a multiplayer mode as well. Up to four can play with just one copy of the game using Download Play. The game features hundreds of pictures and differences that change each time you play.
The four game modes are Classic where you find the differences before time runs out as well as casual where you can relax and play without a timer. There is also a frenzy mode where there is only one difference, but you have to find it fast. The final mode is Mirror mode where one picture is flipped upside down.