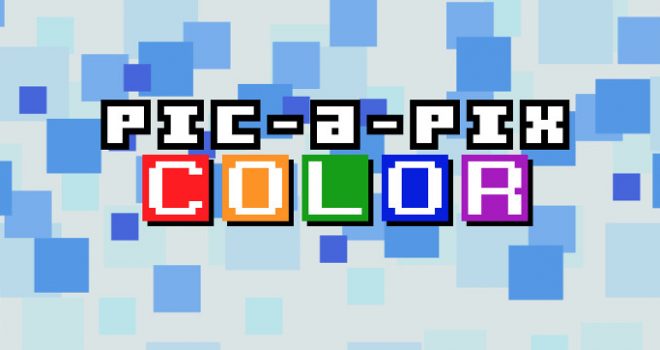 Lightwood Games teased a new game title in the form of an interactive holicay card today. The game, called "Pic-a-Pix Color", with the spelling appropriately corrected to "Pic-a-Pix Colour" in Europe, is a game similar to Picross games.
The colour element sets this game apart from other Picross games, and adds additional rules so that puzzles require a slightly different mindset to solve.
The puzzles are designed by Conceptis Ltd, the leading supplier of logic puzzles to print and digital media around the world and the developers have access to a massive library of beautiful pixel art puzzles.
While the release didn't specify Nintendo's consoles for a release, Lightwood has released most of their recent titles on the Nintendo 3DS and Wii U, so those systems will be the most likely home for Pic-a-Pix Colour. (This is Canada, there's a "U" in "colour")
We'll have more details to announce in January