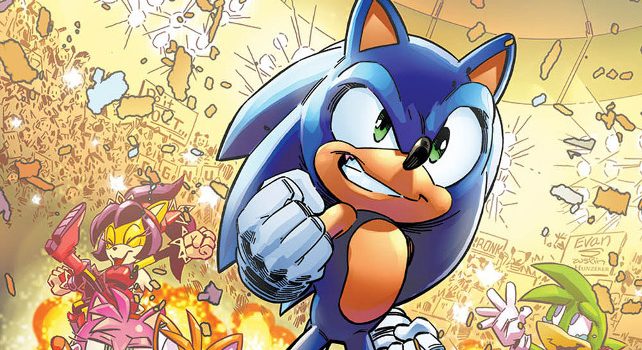 SONIC THE HEDGEHOG 5: CHAMPIONS

It's a Sonic battle in a championship of fighters! Shady media mogul Breezie has gotten her hands on a Chaos Emerald Sonic needs to save the world.  The only way he can get it is to fight in her televised battle royale against friends and foes alike!
SONIC THE HEDGEHOG VOL. 5:
CHAMPIONS collects SONIC THE HEDGEHOG #268-271.
Script: Ian Flynn.
Art: Diana Skelly, Ryan Jampole, Terry Austin, Gabriel Cassata & John
Workman
Cover: Evan Stanley, Terry Austin & Ben Hunzeker
$12.99/$14.99CAN
120 pp, Full Color
The book will go on sale on Wednesday, April 5th 2017!