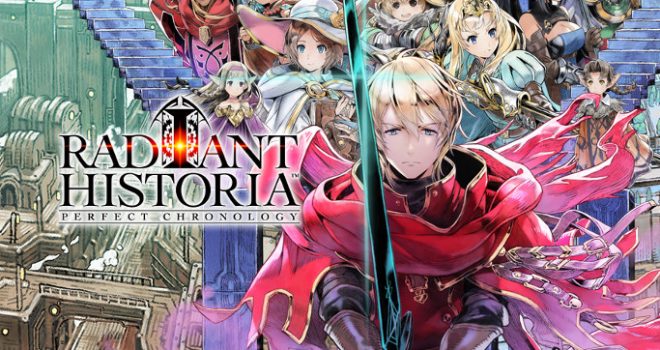 It's been six years since Radiant Historia was released on Nintendo DS in 2011, but Atlus is bringing back the title for a release on the 3DS. It's time to return to Vainqueur and unlock the time traveling power of the White Chronicle once again in Radiant Historia: Perfect Chronology.
This beloved classic is an expanded 3DS port of the original game that will contain a great deal of added gameplay/story content, updated presentation, and new ways to experience the adventure!
The game is set on the continent of Vainqueur, which is divided between the warring nations of Alistel and Granorg while also being turned into a wasteland by a malady called the Sand Plague. The story follows Stocke, a soldier of Alistel, after he is chosen to wield the White Chronicle, a book which can enable him to navigate alternate timelines and prevent the destruction of Vainqueur. Stocke and his party explore Vainqueur, fighting enemies on a grid-based battlefield using a turn-based system. Travelling between alternate timelines is a key part of both the storyline and the gameplay, with the number of potential timelines unlocked influencing the ending.
Check out a teaser trailer for the game below.