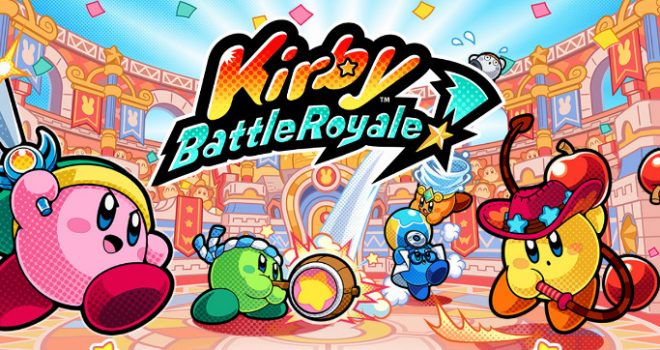 It seems like there have been more Kirby games from Nintendo in the past few years than any of their other AAA properties. There are even two with upcoming releases, one for the Nintendo Switch and this one for the Nintendo 3DS, Kirby Battle Royale. The game feels like it's a 3D extension of the previous free-to-start Kirby title Team Kirby Clash Deluxe.
The game has four main modes with Battle Mode, Online Battle, Story Mode, and Training. In the demo which is already available in the Nintendo eShop you'll only have access to the beginning of the story mode as well as a small snippet of Battle Mode with just a few short battle games available.
1-4 players can fight in local or online battles. You'll be able to pick from more than ten abilities and ten battle types as well to compete in. Hoard treasure in Ore Express, knock out opponents in Slam Hockey, shoot missiles at Robo Bonkers, and more.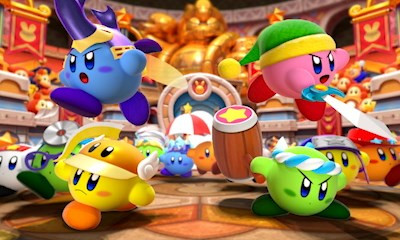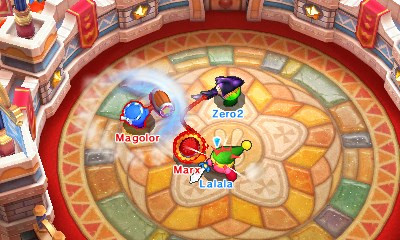 The demo has Apple Scramble which is a delightful quick battle of apple picking and collecting. It's a simple mode where you can also knock your opponents on their backs and take their apples. Crazy Theatre challenges you to complete quick tasks like avoiding obstacles or answering quick questions. You can also knock your opponents around as well to sabotage their progress.
Sense a pattern here? Of course there's also a simple Battle Arena as well.
There's a single-player story mode in the game too, though the demo doesn't really give you much before it ends.
As you uncover King Dedede's nefarious plan, you'll unlock abilities and battle types in the Cake Royale tournament in the full game. In this competition, you'll learn the basics of battle while earning Boost Orbs that power up Kirby, as well as nostalgic headgear to wear in other modes, and even a new playable character.
The game supports four players via local wireless, Online Ranked mode, or with Download Play. Compete in 2-on-2 or Free-For-All battles.
The demo has unlimited plays, though it borrows the free-to-play hallmarks with limited daily plays. You get five "tickets" for single player battle mode and seven "tickets" for multiplayer. So while you can conceivably play forever, it'll be in small amounts each day.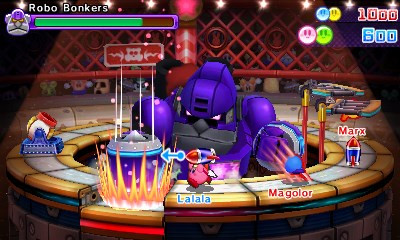 You can however transfer the Battle Coins you earn in the demo to the full game when it's released. As an added bonus for trying out the demo you can also send Meta Knight to the full game.
As expected the game will be compatible with Kirby series amiibo which will unlock exclusive in-game items. Kirby, King Dedede, and Waddle Dee are all compatible with the game, though this functionality isn't in the demo.
The game will retail for $49.99 CAD in both physical and in the Nintendo eShop. The game will be released on Friday.