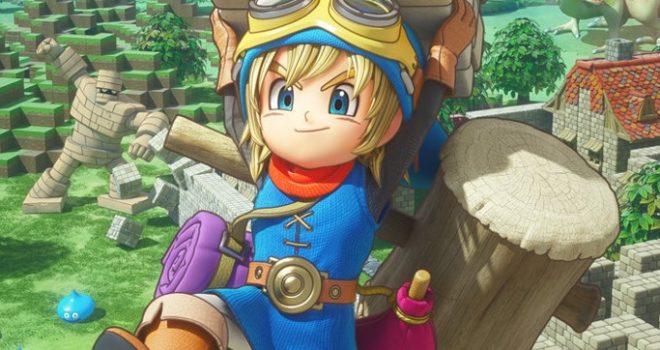 Dragon Quest Builders – Demo Version – A free demo for the Dragon Quest Builders game is available today in Nintendo eShop for Nintendo Switch. Gather, craft, and build the kingdom of your dreams to restore the ruined world of Alefgard! As the legendary Builder, you'll construct rooms, towns and defenses while fighting monsters. The full version of Dragon Quest Builders launches for Nintendo Switch on Feb. 9.
Pokkén Tournament DX Battle Pack – The Battle Pack is now available for purchase in Nintendo eShop on Nintendo Switch, and includes two Waves of Battle Pokémon and Support Pokémon Sets. Wave 1 of the Battle Pack contains Battle Pokémon Aegislash and a new Support Pokémon Set featuring Mega Rayquaza and Mimikyu. Aegislash can change between two formes, and players can wield them both. Wave 2 includes the new Battle Pokémon Blastoise and a new Support Pokémon Set featuring Mew and Celebi. Wave 1 will be available Jan. 31, and Wave 2 is scheduled for March 23. Both Waves of DLC are only available with purchase of the Battle Pack; they are not sold individually. Content will be available as it is released.
InnerSpace – InnerSpace is an exploration flying game set in the Inverse, a world of inside-out planets with no horizons. Soar through ancient skies and abandoned oceans to discover the lost history of this fading realm, where gods still wander. Your greatest journey is within. InnerSpace launches on Jan. 16.
Furi – Fight your way free in this ultra-responsive, fast-paced sword fighting and dual-stick shooting game. Feel the tension and adrenaline of one-on-one duels against deadly adversaries. You will need absolute focus and skill to defeat each of the guardians.
Also New this Week

Jolt: Family Robot Racer – https://www.nintendo.com/games/detail/jolt-family-rThe game at its core is a competitive platformer that's all about maintaining momentum with skillful navigation. The players compete to be the last robot standing. Using a charged burst of speed called the JOLT, and an array of different objects in the environment; your goal is to outperform or outright sabotage the other racers. Eliminated players are down but not out through the use of the VOID, a random Sabotage Power-Up that allows players to initiate revenge and change the outcome of the race!bot-racer-wii-u
Nintendo eShop sales

:
Nintendo eShop on Nintendo Switch, Nintendo 3DS and Wii U
Digital Deals – Nintendo is kicking off its first digital sale of the year. During the Digital Deals event, fans can save up to 30 percent on select digital games for the Nintendo 3DS family of systems. Plus, My Nintendo members earn Gold Points on qualifying purchases. Shop now through 8:59 a.m. PT on Jan. 18 to save. See the details at www.nintendo.com/games/sales-and-deals.
Great deals this week! Check out the full list of deals available this week at http://www.nintendo.com/games/sales-and-deals.