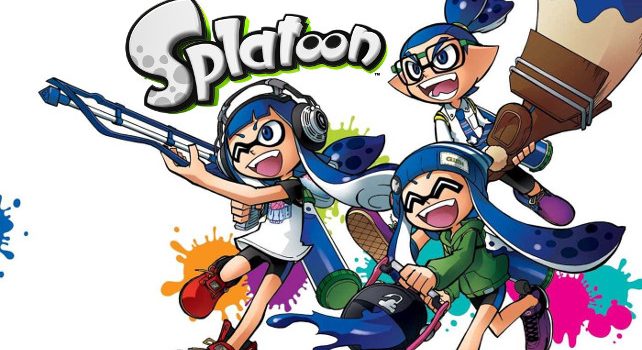 I'll admit that I was excited when I head that there was a manga in the works based on Splatoon and that it would see an Engligh release, though I wasn't sure how it would be done. Sure the game does have a single player mode, but the bulk of the game is multiplayer turf battles.
Surprisingly the first book in the Splatoon manga series, published in English by Viz Media, does a pretty good job of building a story flow.
The book follows a group of Inklings as they battle in a series of Turf Wars. Goggles and Team Blue are ranked lower than their competitors. But with some teamwork and a touch of creativity, they might just leave their mark on this tournament.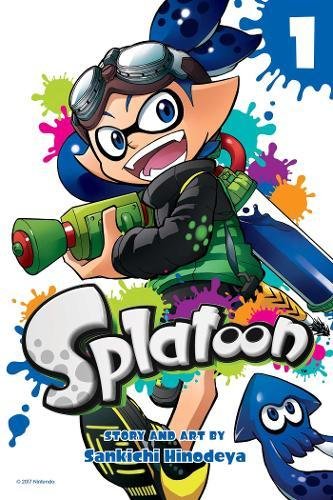 One of the challenges with making a manga based on Splatoon is two-fold. First of all, Inklings look predominantly the same for the most part. With the exception of different colours of their hair, the gear they're wearing, the colour of their skin, or the weapons they have equipped, they're pretty much identical. With manga being a purely black-and-white media, the lack of distinguishable colours between the teams makes following the story a challenge. Especially when the teams are distinguished by their team names "Team Blue" and "Team Orange."
To his credit, writer and artist Hinodeya Sankichi did a solid job of making the gear choices distinct enough to make the characters stand out. The battles themselves were a little tough to follow, though.
The second challenge in making a manga based on Splatoon is the lack of depth in the story content. The bulk of this book is focused on multiple Turf Wars battles between Team Blue and a couple other teams. Sankichi does link them together with the beginnings of a larger story arc and rivalry with the looming super squad S4, and adding some comic relief in the central character of the story "Goggles."
The book does a good job of replicating the gear, weapons, and arenas that are playable in the Splatoon game for the Nintendo Wii U. Callie and Marie are in the book as well as commentators of the Turf Wars and even Judd the battle judge. If you're a veteran of the game you'll find these touches satisfying.
The second book is set for release on March 13th.