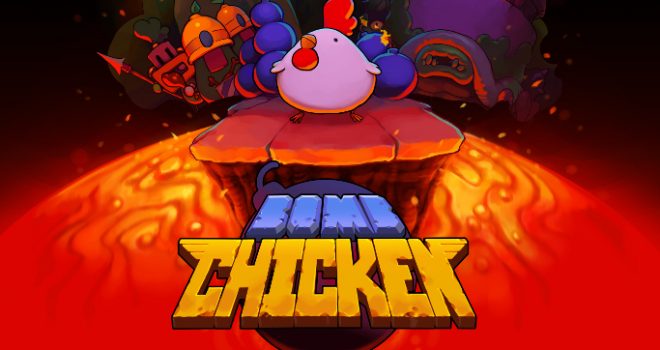 One of the games highlighted in Nintendo's Nindies presentation looks like it's going to be a blast. No pun intended.
The game in question is Bomb Chicken from Nitrome. And who wouldn't want to play a good old-fashioned chicken platformer?
Bomb Chicken is a fast-paced game that combines action, puzzles and arcade gameplay. You'll lay bombs to escape tricky situations and discover secret areas when Bomb Chicken launches first on Nintendo Switch this summer. It will be released later on Steam.
Story wise, after a freak accident, a seemingly ordinary chicken becomes a bomb laying free range hero. Explore the versatile mechanic of laying bombs in this explosive exploration platformer.
In the game you can lay stacks of explosives to reach impossibly high places, kick bombs to take out staff and deadly native wildlife, as well as bounce your bombs through impassable areas and even around corners. You can also use your bombs as a handy weight, create a barricade and shield enemy attacks, dig and destroy to uncover secret areas, and set things on fire and watch them burn.
The game is said to feature super simple controls anyone can play. Bomb Chicken has some gorgeous pixel art, which is always a draw for me, from the award-winning studio at Nitrome Ltd.
No firm release date for the game other than this summer.