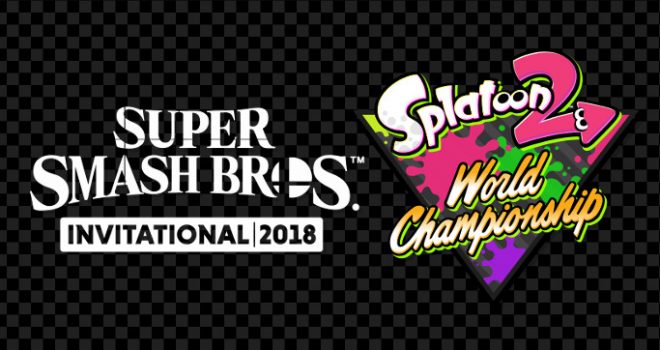 While we don't know when we're going to learn more details about the upcoming Switch iteration of Super Smash Bros., we know for sure that we'll see the game in action at E3.
On June 11-12 in Los Angeles, an invited group of players will gather to play Super Smash Bros. as Nintendo hosts an event featuring gameplay for the upcoming Nintendo Switch title. This will be the first-ever exhibition tournament featuring the recently announced Super Smash Bros. game coming to Nintendo Switch in 2018.
Qualified teams will also compete in the first world championship for Splatoon 2 since the game's launch.
Both competitions will be livestreamed.
The event will be just one of Nintendo's activities at the E3 video game trade show, which runs June 12th – 14th. Additional details about Nintendo's E3 plans aren't yet known.
Prior to the Splatoon 2 World Championship, Nintendo will host U.S./Canada online qualifiers. The U.S./Canada qualifier will be the Splatoon 2 U.S./Canada Inkling Open 2018 hosted by Battlefy. Open qualifiers for teams of four ages 13 and up will take place on April 21 starting at 2pm ET, and finals will take place on April 28 at 11am ET. Teams will compete in Turf War during the open qualifiers and in Ranked Battle modes during the finals.
Players can learn more about the qualifiers at https://e3.nintendo.com/splatoon-2-inkling-open/.
"Nintendo always takes an original approach to video game competitions, and the portability of Nintendo Switch enables unique gameplay possibilities," said Doug Bowser, Nintendo of America's Senior Vice President of Sales and Marketing. "We're looking forward to watching some of the best players in the world test their skills against each other in these two uniquely competitive games."