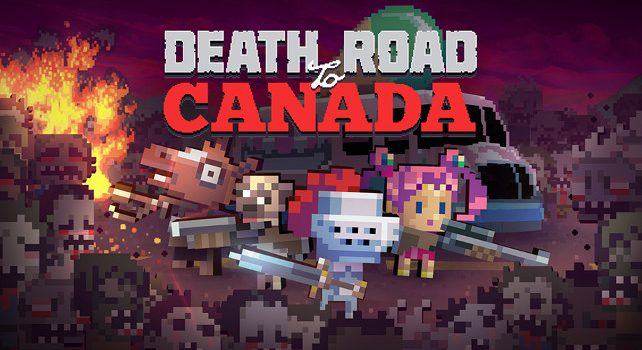 Following yesterday's tragic events in Toronto, Death Road To Canada's planned release on April 25th for Xbox One, PlayStation 4 and Nintendo Switch has been postponed.
"We feel it would be deeply inappropriate to launch the game at such a time," said Paul Hann, Managing Director of Ukiyo Publishing. "We would like to express our deepest condolences to everyone affected by the tragic events in Toronto."
Death Road To Canada is a pixelated game which takes the characters on a trip from Florida to Ontario as they try to flee a zombie apocalypse. Facing off against near insurmountable odds, Death Road To Canada tasks players with surviving its brutal, hyper-violent combat with over-the-top, looted weaponry.
Ukiyo Publishing is currently working to reschedule the release which will be announced at a later date.