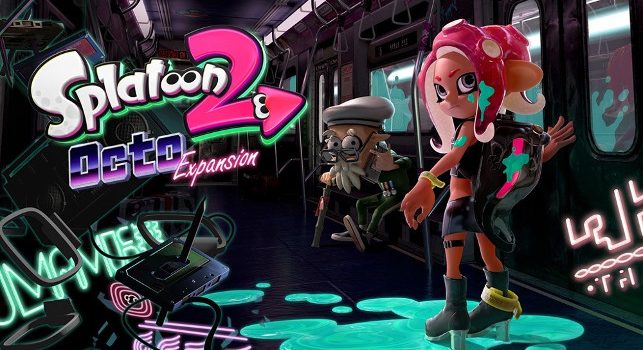 Play as an Octoling for the very first time in Octo Expansion, a downloadable single-player campaign for Splatoon 2.
The new adventure features 80 missions starring Agent 8, a new character who awakens without her memories on a dark subway platform. Navigate the twisted depths in a battle to reach the surface of Inkopolis. Once you escape, you'll be able to join multiplayer matches as an Octoling.
In the expansion you'll take on a variety of mission types packed with new challenges you won't find in the main game. When you complete the campaign you'll unlock Octolings (Girl or Boy) as playable characters in multiplayer battles.
Along with the expansion that is now available, which will run you $25.79 CAD, there are also new amiibo on the way as well. Marina and Pearl were already announced and will be released in July, but a new three-pack is on the way of Octolings. These new amiibo are also due out in 2018 but no date has been announced.
Finally with the inclusion of Inklings in Super Smash Bros. Ultimate, a new Super Smash Bros. edition Inkling girl amiibo will also be released. The release date of these new amiibo is also TBD.