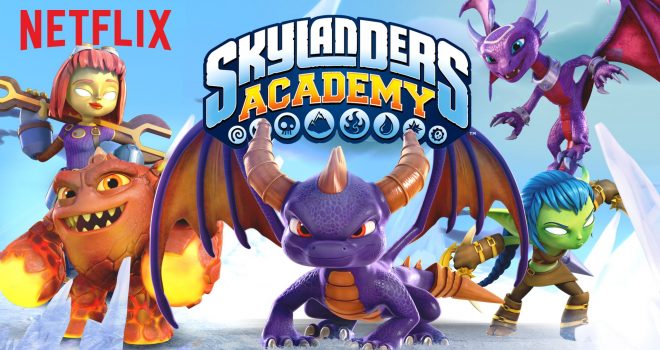 Big changes are coming for Activision Blizzard Studios' Netflix series Skylanders Academy, which starts its third season next month.
The animated series that features characters from the fan-favorite toys-to-life video game series has a new showrunner and is adding new characters to the show.
Creator Eric Rogers is stepping down as showrunner, and he'll be replaced by the showrunning duo of Clayton Sakoda and Ian Weinreich starting with Season 3. Dark Spyro is being added to the show as is Crash Bandicoot.
Skylanders Academy Season 3 starts streaming on Netflix on September 28th.