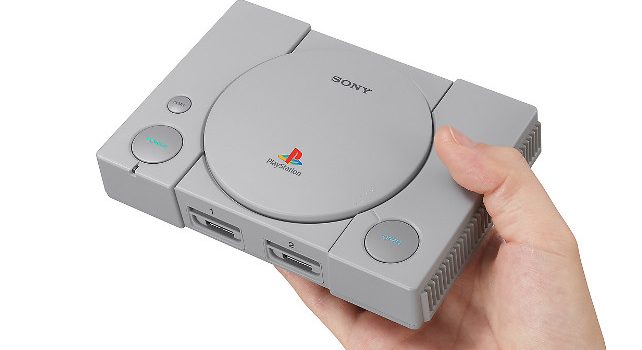 Following Nintendo's lead with the NES Classic and SNES Classic, Sony will release their own mini version of their classic console in early December. The PlayStation Classic will be released on December 3rd packed with 20 games from the original console.
Today Sony announced the official lineup of all twenty games coming to the PlayStation Classic. The games will come pre-loaded on the console when it launches in the U.S. and Canada on December 3rd.
Fan-favorites include blockbuster hits like Final Fantasy VII, Grand Theft Auto, and Tom Clancy's Rainbow Six. Check out the full list of titles that fans can now look forward to playing:
Battle Arena Toshinden
Cool Boarders 2
Destruction Derby
Final Fantasy VII
Grand Theft Auto
Intelligent Qube
Jumping Flash
Metal Gear Solid
Mr Driller
Oddworld: Abe's Oddysee
Rayman
Resident Evil Director's Cut
Revelations: Persona
Ridge Racer Type 4
Super Puzzle Fighter II Turbo
Syphon Filter
Tekken 3
Tom Clancy's Rainbow Six
Twisted Metal
Wild Arms
I've played a bunch of these titles with Final Fantasy VII, Resident Evil Director's Cut, Metal Gear Solid, and Intelligent Qube as my most memorable titles from this list. Oddly the PlayStation Classic looks to be about the size of the streamlined and redesigned PS0ne which was re-released around the time of the PS2.
The console is available for pre-order.