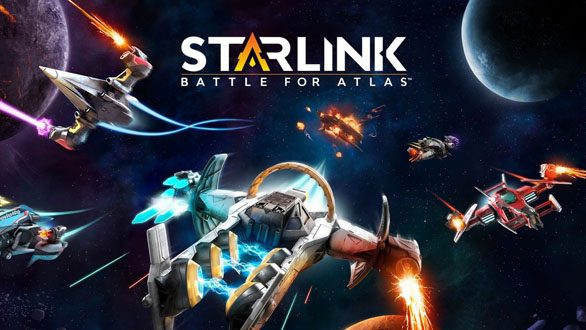 I mean that in the most positive way too! While there are additional DLC goodies to collect for Starlink, whether their physical or digital version, the game has a great Destiny feel. Oddly enough, Starlink actually feels like what I wanted from Destiny 2. While you can't hop out of your ship, it has expansive landscapes and different locales on the planets to go and visit. Let alone there are a lot of planets to visit.
In the early hour of the game, you'd understandably feel like this was inspired by No Man's Sky. Not only do you scan some of the planets animal life, but you also harvest resources to trade in for currency and mods. Eventually you'll get your ship back in tip top shape and you can even fly into orbit to go and explore space. Yet from there all of the character dialogue and especially combat gives you more of a destiny vibe.
The cool thing is that the digital version comes with a bunch of the ships, weapons, and characters included. So you can customize up your weapon load out and essentially fire shrapnel from one cannon while the other launches black holes that are basically nova bombs. Your character levels up too and you'll be collecting mods that can power up your ship and weapons. There's even a skill tree for your character.
With the awkwardness of the value of the digital version vs the physical copy aside, it's actually a really enjoyable game! Don't let much of the footage online fool you either, you're not always skating along the ground. One quick power up into the intro and you'll be able to switch to flight mode. In general though combat is easier when you're staying low, strafing, and firing from a distance. Space combat on the other hand is more fun dogfight action.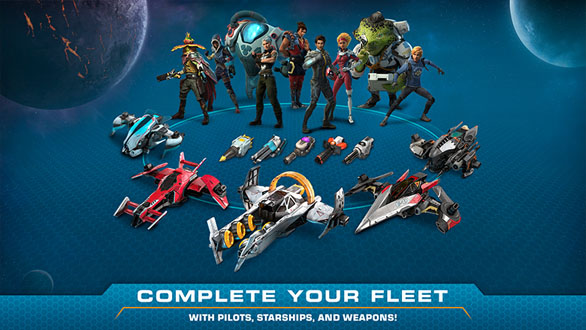 Don't get me wrong though, the toys are quite cool. While the figures are relatively small compared to Skylanders, the ships themselves are very nice. So while the digital version is the best value, the toys do have their merit. While it is the more expensive proposition you'll have a nice collection in the end.
Starlink is also not a silly game for kids. I'm in my thirties and I'm having a lot of fun with this! It's a solid gaming experience and not everything is really explained out to you. So there is some stuff to discover and it helps if you're actually a gamer. At first it irked me but it was actually kind of nice to not be handheld through every single aspect of the game.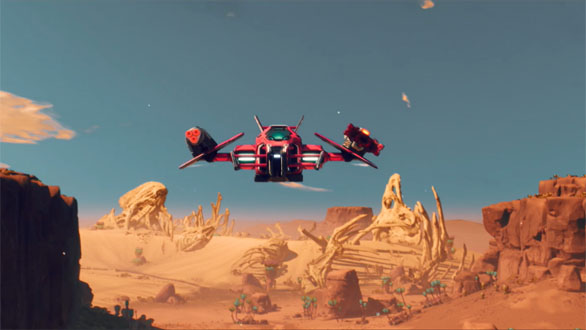 This is a busy season, but don't let Starlink fly by. I'm playing on the PS4 but I can't even imagine how awesome the Switch version is with the inclusion of Star Fox. All I can think is this team should have been given the rights to make a Star Fox game exclusively for the Switch. There's something great here and despite being a new IP, this is a solid experience!