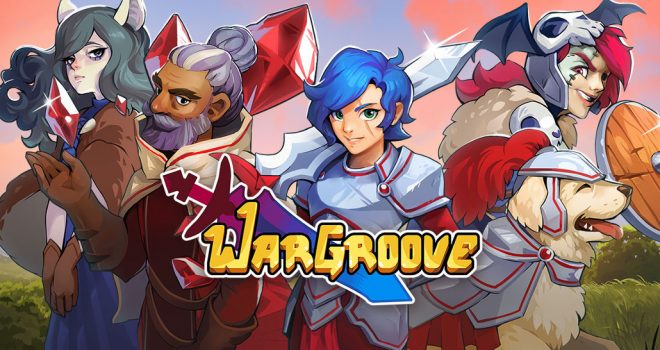 Ready your troops and take up arms in preparation for the launch of Wargroove, Chucklefish's newest, self-developed and published title.
Following hot on the heels of the release of Stardew Valley on exciting, new platforms, the UK-based indie studio is set to launch their retro-styled, tactical game to the world.
Wargroove is a turn-based strategy game for up to 4 players, in which each player takes control of an army and its commander unit to wage war on their enemies! Wargroove is touted as being extremely easy to pickup, with accessibility at the forefront of its design, and very difficult to master, with deep gameplay mechanics that complement strategic play.
The game has a lot of the same look and feel as the Advance Wars series or games and with some of the gameplay that is familiar more recently with the Fire Emblem series.
You can choose from one of 12+ commanders from the 4 warring factions, unlocked as you progress through Story Mode. Battle your way through the Campaign Mode to discover the story and motivations behind each faction. The game features both local and online multiplayer skirmish modes with complete rule customization
Local and online competitive and co-op play. There are also easy to use in-game map and campaign editors.
Partnering with Shloc, whose body of work includes the Dragon Quest series, Ni No Kuni: Wrath of the White Witch, The Last Guardian, and Yokai Watch, Wargroove will hit the ground running in ten different languages. See the gif below for a taste of the language support offered in this soon-to-be indie-darling:
Wargroove will be playable in English, German, Spanish, French, Italian, Brazilian Portuguese, Russian, Japanese, Simplified Chinese, and Traditional Chinese! Even better, all these languages will be available at launch! Chucklefish will be monitoring feedback and will consider adding in more languages after launch based on user feedback.
No firm date has been set for release but the game is set to be releaed in Q1 2019 for Nintendo Switch, Xbox One, PlayStation 4, and Steam.