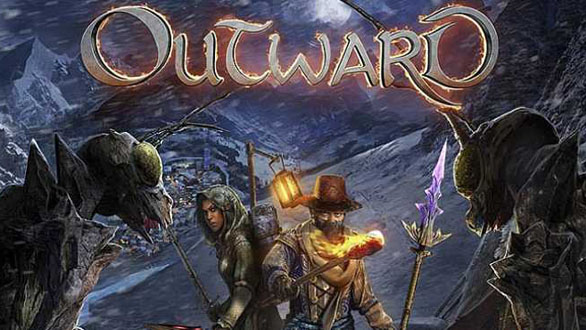 We've all been there. You're playing a role playing game and suddenly, you're over-encumbered. You've been a pack rat again and your inventory is overflowing with goodies. What if a game encouraged you to not bring that much along with you? To make sure you don't weigh yourself down because it actually affects your movement speed? That's just one focus in Outward, coming soon for Xbox One, PS4, and PC on Steam.
You actually get to decide how big of a pack you want. Would it be better to have a large backpack full of goodies? Sure, but you'll move slower. As the latest Dev Diary shows however, you can drop your backpack. So if you're looking to take on a pesky dungeon and you don't want to be weighed down, that's an option. Or you can just throw on a tiny pack and bring a bedroll for maximum movement with a small inventory.
In general, the game is about exploration and survival. Those terms have been thrown around a lot in recent years but they're not always a detriment anymore. In Outward it looks more like you're building a story and adventure rather than just snacking on everything you can find. I find that's what makes other games enjoyable. When you can see the narrative you're weaving. Other games are just basic survival and you're not as focused on enduring.
Getting to explore with a realistic sense of survival in a fantasy world sounds wonderful! Outward looks promising in that sense and it wants to put all this effort onto the player. Even keeping track of your map is something you actively do. There's no compass or "you are here" marker that the game gives you. It's all player focused navigation.
Take a look at the video below: