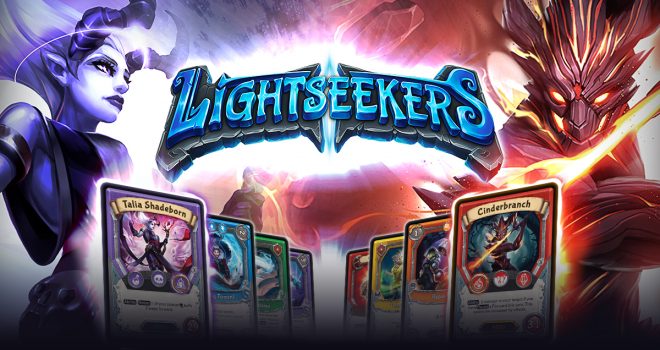 Some changes to the Lightseekers digital game are coming tomorrow in advance of the release of the Uprising expansion.
Play Fusion had originally planned to make some balancing adjustments to a bunch of cards alongside the Uprising release, when the new Standard format goes into effect. This would include a variety of Classic cards, but also a few cards that would then be reprinted alongside Uprising with their updated text.
However, due to the delays to Uprising, these changes Will occur in the digital game sooner.
These changes will be taking place instead of a dedicated version of the physical 'Classic Mode' where you only have limited access to the Classic card pool.
When Uprising releases classic cards will no longer be part of the Standard format. The Ranked mode will be played in Standard format while Classic cards can still be played in all other game modes.
Full details for the updates are available on the Lightseekers website.