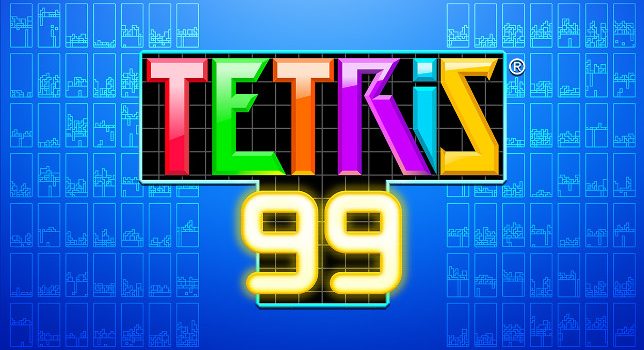 Tetris® 99 – The iconic puzzle game Tetris arrives, but with an online experience like no other. In this next entry in the storied puzzle franchise, 99 players compete together until only one is left standing. Nintendo Switch Online members* can battle for dominance in this free-to-download software. The Nintendo Switch exclusive is now available to download, and players can look forward to battling it out in upcoming online events.
FINAL FANTASY IX – Zidane and the Tantalus Theater Troupe have kidnapped Princess Garnet, the heir of Alexandria. To their surprise, however, the princess herself yearned to escape the castle. Through a series of unusual circumstances, she and her personal guard, Steiner, fall in with Zidane and set out on an incredible journey. The FINAL FANTASY IX game is now available on Nintendo eShop.
STEINS;GATE ELITE – Follow a group of young, tech-savvy "lab members" who discover the means of changing the past via e-mail using a modified microwave. Their experiments in pushing the boundaries of time begin to spiral out of control as they become entangled in a conspiracy surrounding SERN, the organization behind the Large Hadron Collider, and John Titor, who claims to be from a dystopian future. The STEINS;GATE ELITE game is available on Feb. 19.
OlliOlli: Switch Stance – OlliOlli: Switch Stance includes both the OlliOlli and OlliOlli2: Welcome to Olliwood games. OlliOlli mixes one-life skating gameplay with more than 120 tricks and grinds to pull across 50 deviously crafted Levels, 250 Challenges, Spots Mode and Daily Grind. The skateboarding game goes all green screen with a stunning new look in OlliOlli2: Welcome to Olliwood, plucking you from the street and dropping you squarely in the middle of the big screen's most bodacious cinematic locations.
Captain Toad: Treasure Tracker – Special Episode – Obtain new Shiny Crowns across 18 new challenges in the paid DLC**, Captain Toad: Treasure Tracker – Special Episode, available March 14 for the Nintendo Switch system! Purchase now to get early access to a new course right away, then receive the remaining DLC when it launches. You can also download a free patch now to play the all-new co-op multiplayer mode, Partner Adventure, where Toad and Toadette must work together to solve puzzle-filled courses and uncover hidden treasures.
Nintendo Switch Online
Kirby's Adventure – Using 20 unique tricks and Kirby's ability to steal enemies' powers by swallowing them, you'll have to make your way through a horrific land filled with all kinds of nightmares. Recover the broken pieces of the Star Rod, and everyone in Dream Land will sleep peacefully once again. If you fail, the citizens of Dream Land will be subjected to a lifetime of terrible nightmares.
Super Mario Bros. 2 – Mario, Luigi, Princess Toadstool and Toad embark on a quest together to save the day against the villainous Wart. Pick up items and throw them at your adversaries to clear levels in seven fantastical worlds. Even enemies can be picked up and tossed across the screen. This unique installment in the Super Mario Bros.series will keep you coming back for more.
Also New this Week

Pinball Breaker – Pinball Breaker is a breakout game which combines the game mechanics of a traditional breakout game and a flipper game. Play through 15 exciting levels as you aim for a high score.

Sinister Assistant – You are Emuela, a master wizard who likes to hold back her own strength to give her foes a "fighting chance." She is on a quest. For what? No one knows. But we do know there will be (minor) destruction and property damage along the way. In this world, encounter familiar and new enemies that will stand in your way on your quest for… Goddess knows what! Travel through different worlds and encounter dangerous creatures in Sinister Assistant.
Nintendo eShop sales:
Nintendo eShop on Nintendo Switch, Nintendo 3DS and Wii U
Activities:
My Nintendo Has a Valentine for You – Newly added rewards featuring the lovable Kirby include a special Kirby: Right Back At Ya! video for the Nintendo 3DS family of systems and a Kirby's Extra Epic Yarn gift box printable.
More Yo-kai, More Mysteries – To celebrate the launch of the YO-KAI WATCH 3 game, a new wallpaper reward is available through My Nintendo. Redeem your My Nintendo Points* and download the fun YO-KAI WATCH 3themed wallpapers.