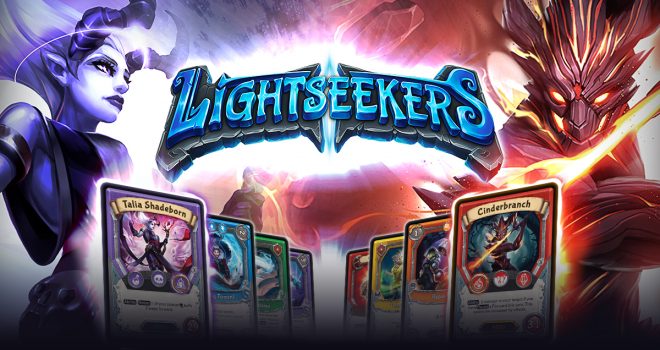 Lightseekers is now available on Steam. The Steam version is a replication of the mobile app, and current Lightseekers accounts can be merged into the Steam version, meaning you can seamlessly slip from playing on mobile, to Nintendo Switch, to playing on your PC and back again.
Along with the release comes a change to ranked seasons. From the beginning of February, the length of Ranked Seasons Will change from 2 months down to 1. Each season will still provide the same challenges and the same rewards, but from the 1st of February onwards, they will last 1 calendar month.
Some changes to pricing and rewards have also gone into effrct, lowering the cost of boosters and chests.
Wave 4 of the card game called Uprising is slated for release late Q1 2019. Controller and docked support for the Nintendo Switch release is still in development.
More at the Lightseekers website.