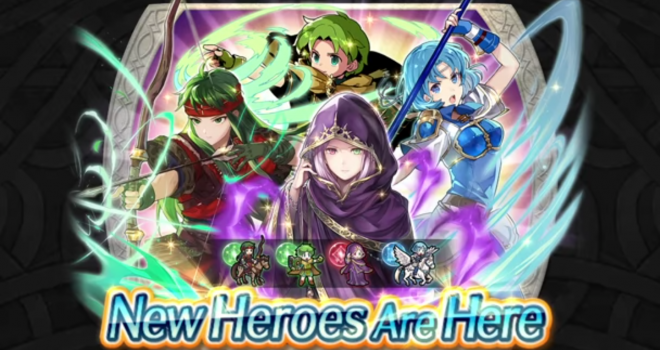 New heroes are coming to Fire Emblem Heroes as part of a new summoning event.
Starting March 8th at 2am ET Idunn: Dark Priestess, Lugh: Anima Child, Sue: Doe of the Plains, and Thea: Stormy Flier will be part of a summoning event. These Heroes are from Fire Emblem: The Binding Blade.
Also, Rutger: Lone Swordsman GHB is set to start March 11th at 2am ET.