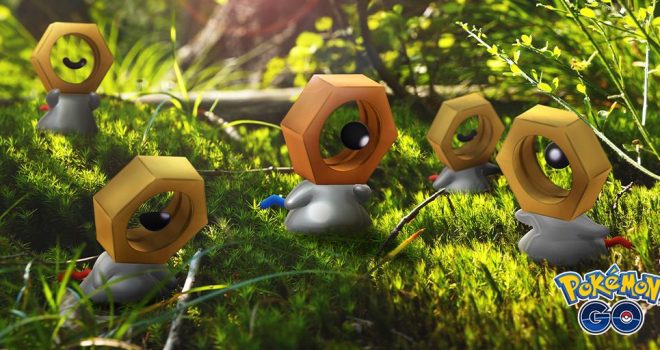 Shiny Meltan is back for a limited time.
Meltan, a mysterious and rare Pokémon, only appears when the Mystery Box is opened in Pokémon GO. Starting Wednesday, April 24th at 4pm ET, if you're lucky, you may encounter Shiny Meltan when you open the Mystery Box. The event runs until Sunday, May 5th at 4pm ET.
The key to catching Meltan is the Mystery Box, which can be obtained by sending a Pokémon from Pokémon GO to the Nintendo Switch titles Pokémon: Let's Go, Pikachu! or Pokémon: Let's Go, Eevee!
Until now, Trainers had to wait seven days after opening the Mystery Box before opening it again. Starting Wednesday, you'll be able to open the Mystery Box once every three days, making it easier to get Meltan.