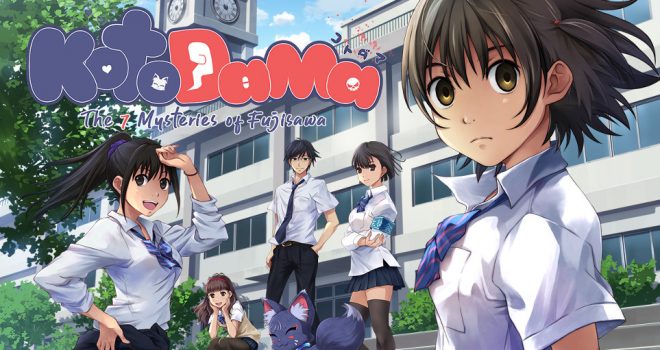 An interesting visual novel / puzzle match game is coming at the end of May.
Welcome to Fujisawa Academy – an educational institution where nothing is as it seems and every pupil hides a dark secret. Having made a pact with a demon fox – and bestowing you with the power to see the truth behind the lies, you must infiltrate the secretive Fujisawa Academy and uncover the sinister truths behind the seemingly normal façade.
Investigate the secrets of Fujisawa Academy across seven chapters of Visual Novel – where each chapter hides the truth to each of the seven mysteries. Then you'll battle key characters using 'Kotodama' – the power of words. Interrogation battles see you stripping you target naked – to expose the truth behind the lies. You can uncover key words in the game's investigation phase and then the more keywords and clues you find, the more potent your power in the puzzle phase.
This definitely seems like an interesting concept and one we'll be watching as the release date approaches.
The game will be released on May 31st in Europe and on June 4th in North America for the Nintendo Switch, PlayStation 4, and on PC.