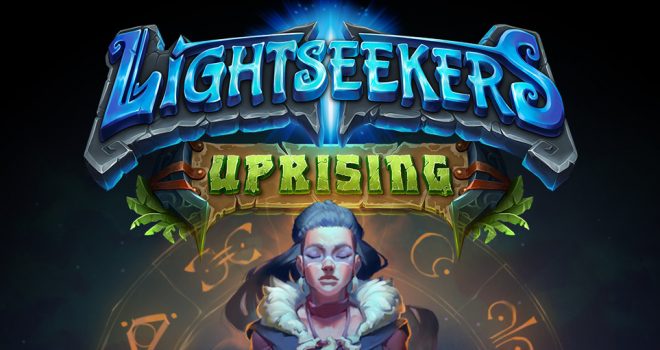 The Uprising update for digital card game Lightseekers has finally arrived on mobile devices, Nintendo Switch, and Steam. The update, which went live a few days ago, brings along with it a redesigned landing page, new game modes, and hundreds of brand new cards into the mix.
The update brings 202 new cards to the digital version of Lightseekers. Here is the breakdown of all the new features of the game.
In addition, the brand new single player ADVENTURE MODE is now available. With 200 stages of story-driven content, this is a major new mode that will bring dozens of hours of new content to Lightseekers. You can find out more about Adventure Mode, our previous news post has you covered.

Not only that, but we are also bringing DRAFT MODE to Lightseekers. This new competitive mode will allow for completely random deck builds with huge prizes for those who manage to run the gauntlet undefeated.

All of these new features make this the biggest Lightseekers update we've ever done. We really hope you enjoy the new content in Uprising!

There are some additional smaller gameplay updates and rule changes that are included in this release:

You can now silence emotes from other players
The front page of Lightseekers has been updated to include news and other useful information
Once-per-game abilities can no longer be triggered by other cards' effects. For example, Dusktalon Assassin cannot trigger Star Tamer Calak's ability.
Cards that trigger abilities' effects no longer count as 'using' that ability. For example, if Dusktalon Assassin triggers an ability, that won't trigger cards like Abyss Tentacle.
A Burn card can no longer be Restarted or Rotated backwards by other cards.
Hammerdown Enforcer is replacing the Crazed Bomber card, more details on this change and it's reasoning can be found here.