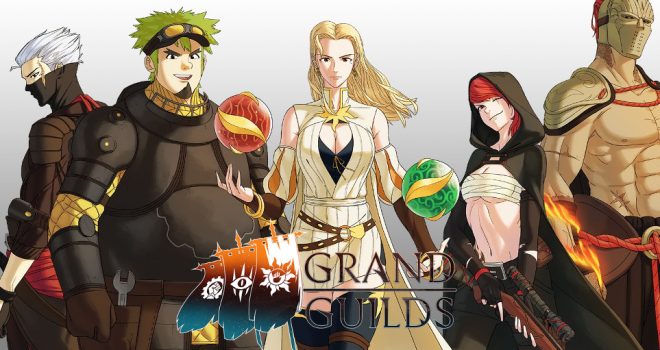 Grand Guilds is a story-driven, tactical RPG with a unique blend of card combat mechanics. The game, which is currently in developent for Steam and the Nintendo Switch, is currently on the crowdfunding website Kickstarter. Already fully funded more than $20,000 USD of the $12,000 USD goal, there are four more days left in the campaign.
In the game, you and your comrades will journey the lands of Irin, a continent on the brink of another war, while engaging in challenging tactical combat. Unveil a mystery that's plaguing all the guilds of the land.
The game will feature turn-based strategy where you'll learn and master the fundamentals of tactical combat. Positioning and terrain will mean the difference between victory and defeat. The card combat system will have a diverse set of skill cards will form the abilities of your units, making every turn more dynamic and each decision more important and meaningful.
Grand Guilds has been in self-funded development for more than 2 years. The team has turned to Kickstarter fund the final stretch of development.
A playable demo of Grand Guilds is currently available for the game on Windows.
Grand Guilds is LIVE on Kickstarter! If you like Strategy RPGs then check it out – https://t.co/mxr1J33zYJ#gamedev #indiegame #ue4 #indiedevhour pic.twitter.com/RTWBv6Xbji

— Grand Guilds (@GrandGuilds) April 10, 2019