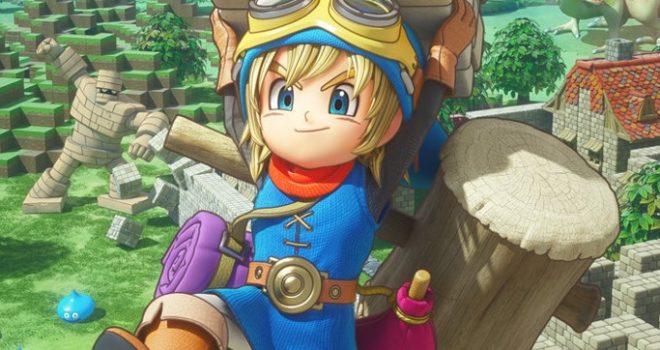 DRAGON QUEST BUILDERS 2 – To stop the worshippers of an ancient evil, you must join forces with the mysterious Malroth and build a ravaged world into the realm of your dreams. In this RPG adventure, you'll explore huge islands, gather and craft with materials, design towns, level them up and defend them from monsters and bosses. As you progress, you'll unearth crafting and building recipes. Dash, glide, explore underwater, fast travel and play in optional first-person perspective as you try to find them all. In the Isle of Awakening, you and up to three other Builders can explore together in local wireless* or online** play. The DRAGON QUEST BUILDERS 2 game will be available on July 12.
GOD EATER 3 – Devour monstrous gods with your allies! The latest numbered entry in the popular God Eater franchise has finally come to the Nintendo Switch system. Now you can experience the game's intriguing story, distinct characters and stylish, high-speed combat whenever you're on the go, both alone and with friends*. The GOD EATER 3 game will be available on July 12.
Also New this Week

Sketchy Snowboarding – Sketchy Snowboarding is a hand drawn infinite snowboarder where no two runs are the same. Carve, ollie, grab, grind, and spray folklore beasts to progress through 100 unique challenges.
Nintendo eShop sales:
Nintendo eShop on Nintendo Switch, Nintendo 3DS and Wii U