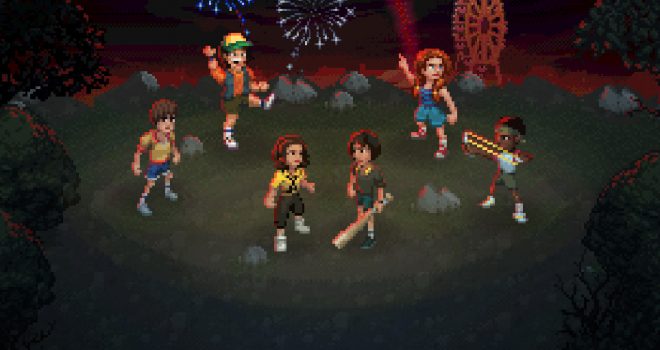 Stranger Things 3: The Game – In the companion game to Season 3 of the hit original series, play through familiar events from the series, while also uncovering never-before-seen quests, character interactions and secrets. This adventure game blends a distinctively retro art style with modern gameplay mechanics to deliver nostalgic fun with a fresh new twist. Team up in two-player local co-op to explore the world of Hawkins, solve puzzles and battle the emerging evils of The Upside Down as one of 12 beloved characters from the show. Stranger Things 3: The Game will be available on July 4.
SolSeraph
 – As the guardian of humanity, civilization is in your hands.  Build your cities and set up defensive structures to protect them from the constant threat of monsters, and then descend into their lairs with sword and spells to eliminate the monsters for good. Explore floating islands, ancient caverns and lost cities. The world is yours! The 
SolSeraph
 game will be available on July 10.
Also New this Week

Horror Stories – How did you imagine how murders are being committed by serial killers? You find yourself in one of these situations, in which you need not to catch the eye of the killer and try to survive by killing him! -Do not catch the eye of the killer, if he notices you, you will surely die. -Find items that can be used to create a trap. -Hide from the killer in the closets or under the bed. -Learn how the killer behaves to avoid meeting him.
Nintendo eShop sales:
Nintendo eShop on Nintendo Switch, Nintendo 3DS and Wii U