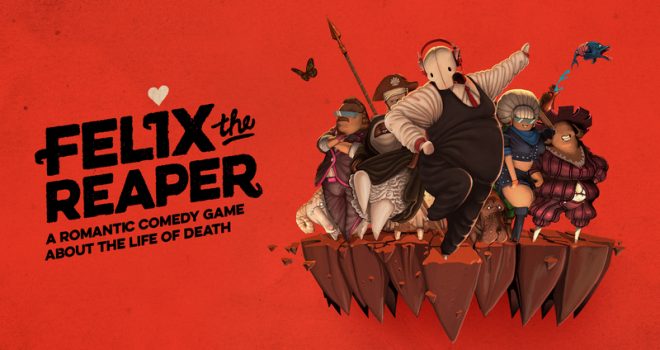 Publisher Daedalic Entertainment and independent developer Kong Orange have revealed that Felix The Reaper, the soulful puzzle adventure game about a dancing agent of Death, will launch on October 17th, for Xbox One, PlayStation 4, Nintendo Switch, and Windows PC and Mac via Steam.
The announcement was made during the latest episode of Microsoft's Inside Xbox show, which also contained the exciting reveal that Felix The Reaper will be part of Xbox Game Pass for console as well as Xbox Game Pass Ultimate at launch.
Felix The Reaper is a romantic comedy and 3D puzzle game in which players alter events to end the lives of humans as ordered by the Ministry of Death. Like all reapers, Felix can only move in the shadows, but thankfully he can change the direction of the sun and move objects in a snap to create safe passage through increasingly devilish scenarios. Each destiny fulfilled gets Felix one step closer to his heart's desire: Betty the Maiden from the Ministry of Life. This eccentrically surprising adventure features original music from a dozen independent musicians, as well as an intricate in-game database on the art and representation of Death throughout history.