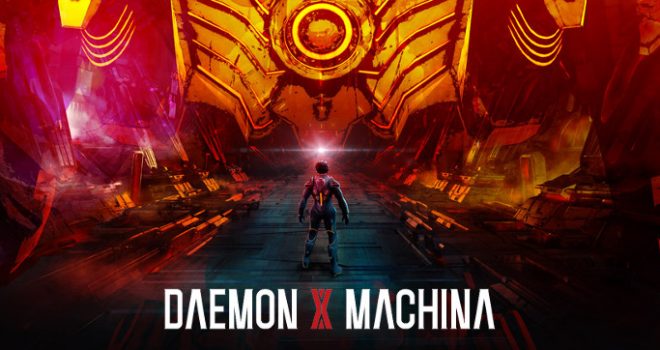 DAEMON X MACHINA – In this new action game from Kenichiro Tsukuda (Armored Core) and mech designer Shoji Kawamori,your environment is your ally. Collect and use Femto Energy on the field to boost your stats and create powerful mirages, or wield objects like cars and street signs as melee weapons and projectiles. For even more power, upgrade your physical combat abilities and learn new skills through body modification. It'll also come in handy when you eject from your Arsenal and fight on foot using special weapons and abilities.
Castle Crashers Remastered – Hack, slash and smash your way to victory in this Remastered edition of the popular 2D arcade adventure game from The Behemoth. Up to four friends can play locally* or online**  and save your princess, defend your kingdom and crash some castles.
The Sinking City – The Sinking City is an adventure and investigation game set in an open world inspired by the universe of H.P. Lovecraft, the master of Horror. The half-submerged city of Oakmont is gripped by supernatural forces. You're a private investigator, and you have to uncover the truth of what has possessed the city … and the minds of its inhabitants.
Also New this Week

Space Intervention – Save our galaxy from the invasion of an alien race.
Nintendo eShop sales:
Nintendo eShop on Nintendo Switch, Nintendo 3DS and Wii U
Fire Emblem: Three Houses – Expansion Pass Wave 2 – In the great land of Fódlan, you must be ready for any conflict that could arise. With this new wave of paid downloadable content for the Fire Emblem: Three Houses game (sold separately), prepare your army for war by testing their strength in five additional auxiliary battles, invigorate their fighting spirit with a new auxiliary battle song option, equip them with a powerful set of items and dress them for success in a new training outfit for many characters. Oh, and the protagonist, Byleth, can wear glasses now, too. Looking good, Professor!
Activities:
My Nintendo Back to School

 – Back-to-school season is in full swing with September rewards from My Nintendo. Get ready for a classic adventure with a calendar inspired by 

the Legend of Zelda: Link's Awakening 

game, discount coupons and much more.