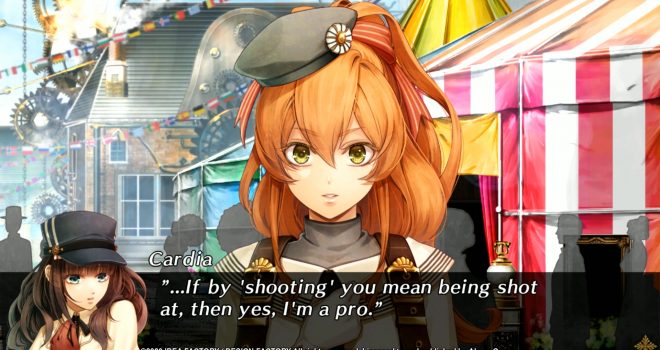 Aksys Games announced that Code: Realize ~Future Blessings~, the follow up to Code: Realize ~Guardian of Rebirth~, is coming to Nintendo Switch in Spring of 2020.
Code: Realize ~Future Blessings~ is an action-packed fan disk, filled with the stunning artwork and intriguing mysteries that the Code: Realize series is known for. Reunite with the poison-skinned maiden Cardia, her handsome friends, and the new perils they encounter in an alternate steampunk version of 19th-century London, now on Nintendo Switch for the first time ever.
The story begins with the main character, Cardia, isolated and alone in a mansion on the outskirts of a 19th century steampunk version of London. A victim of a mysterious affliction that makes her blood a virulent poison and her touch instantly lethal, Cardia is shunned as a monster.

Through a number of events both grand and seemingly insignificant, Cardia is pursued by the Royal Guard, kidnapped by the gentleman thief Arsène Lupin, and joined by myriad other handsome figures out of the best of western literature. With her newfound friends (and suitors) Cardia ventures out in the world to unravel the mysteries surrounding her very existence.
Code:Realize ~Guardian of Rebirth~, the first chapter of the saga in which we first meet Cardia and her suitors, will be coming to Nintendo Switch in February 2020.