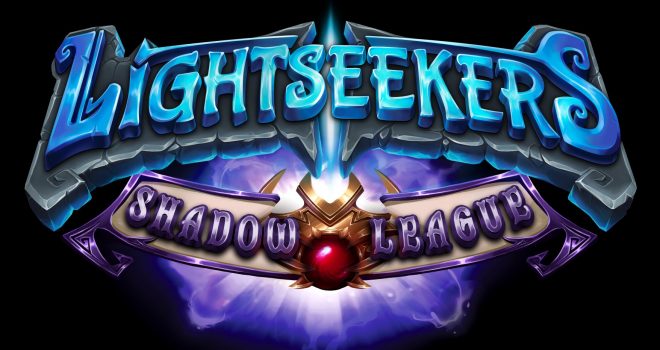 Play Fusion has revealed some of the details for the upcoming expansion of Lightseekers, which is set to release later this month. The expansion, called Shadow League, brings 186 powerful new cards to Lightseekers, alongside sweeping changes to the very foundation of the game; Lightseekers as you know it will be changed forever.
Introducing the new family; Artifacts. Mysterious and powerful elements from a time long forgotten have been uncovered around Tantos, and to activate these powers; you must complete the Quest Objectives – can you unearth the lost secrets of Tantos?
The latest set Shadow League will release on October 21st digitally, and will bring with it a full change in Lightseekers. These changes are detailed in a rotation overview here, where you will find details on the new rotation and 400+ card changes in Lightseekers.
The new card mechanics look like an interesting new twist on the gameplay and looks like it will add a fun new dynamic to the game.
Shadow League contains 186 cards. Here is a breakdown to the cards that will be a part of the set. Play Fusion will be revealing new cards daily from their Facebook page.
You'll be able to find a full set breakdown below
Set Rarity/Type Breakdown 
Common 68
Uncommon 64
Rare 48
Mythic 6
Card Types:
Hero Cards – 30
Attack Cards – 22
Buff Cards – 74
Defend Cards – 18
Combo Cards – 42
Are you prepared for what emerges from the Shadows?