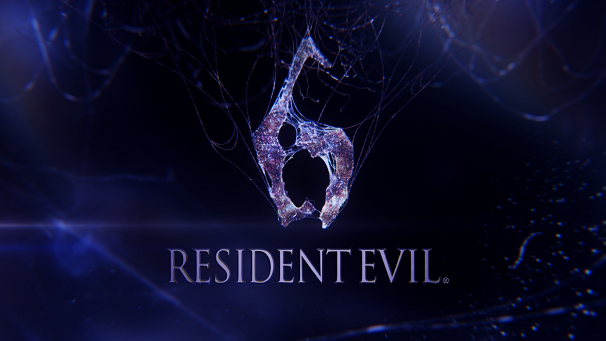 Resident Evil 5 – One of the most popular Resident Evil games can now be played on the go. Resident Evil 5 features Chris Redfield and his partner Sheva Alomar, as they venture to the heart of Africa to investigate an outbreak. Featuring single-player and co-op* modes, this fully-loaded release includes all previously released DLC (Lost in Nightmares and Desperate Escape story expansions, Versus mode, extra figures and four costumes), No Mercy mode, as well as the additional mode "The Mercenaries United," which combines the two fan-favorite modes, The Mercenaries and The Mercenaries Reunion for an even more intense experience. Resident Evil 5 will be available on Oct. 29 – just in time for Halloween!
Resident Evil 6 – Blending action and survival horror, Resident Evil 6 is a dramatic horror experience that cannot be forgotten. The game spans across various areas of the globe starring multiple playable characters, including fan favorites and faces. Jump into the fray either solo or up-to-four-player co-op* in four dramatic chapters of the campaign, or head into one of multiple extra modes such as Survivor that pits up to six players against one another in a heated battle. This edition includes all current DLC, along with two costumes per main character, originally unlockable exclusively through Residentevil.net, that are now unlockable through the game itself. Resident Evil 6 will be available on Oct. 29.
Disgaea 4 Complete+ – When the ruling powers of Hades are revealed to be corrupt, Valvatorez must spark a rebellion to bring them down! Armed to the teeth with dynamic, over-the-top gameplay and a horde of special features, this is the ultimate Disgaea! Disgaea 4 Complete+ will be available on Oct. 29.
Super Monkey Ball: Banana Blitz HD – Head back into the fantastical world of Super Monkey Ball and take back your bananas from the space alien pirate king, Captain Crabuchin. Race through more than 100 colorful stages, and challenge your friends and family to 10 fan-favorite Party Games. Feeling like the fastest, most maneuverable monkey around? Try out Time Attack mode or the grueling Decathlon endurance run! Will you make it onto the scoreboard? Super Monkey Ball: Banana Blitz HD will be available on Oct. 29.
Also New this Week

Mountain Peak Battle Mess -High, high in the clouds, there is a small mountain. There are fierce battles. You are a warrior who must survive as long as possible. Everything depends on you. -Endless game with permanent death. -Get experience and upgrade your statuses. -Funny and hard game.
Nintendo eShop sales:
Nintendo eShop on Nintendo Switch, Nintendo 3DS and Wii U