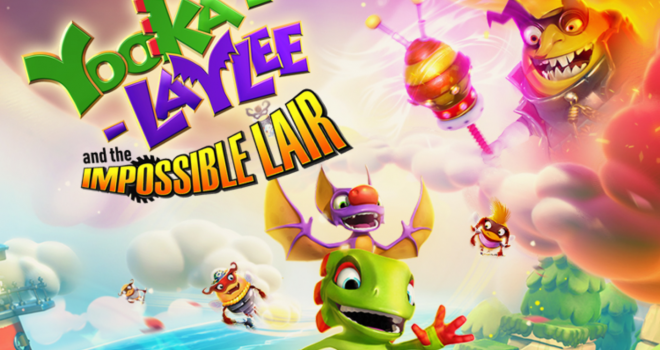 Yooka-Laylee and the Impossible Lair – Yooka & Laylee are back in a new platform hybrid adventure! They must run, jump and roll their way through a series of challenging 2D levels, face a puzzling Overworld and rally the Royal Bee-tallion to take down Capital B and his Impossible Lair. The Yooka-Laylee and the Impossible Lair game will be available on Oct. 8.
Neo Cab – Stay human in a world overcome by automation. Play as Lina, one of the last human drivers-for-hire on the streets of Los Ojos. Your friend and only lifeline has gone missing. With no money and nowhere to stay, the only thing you can do is keep driving. Choose what passengers to pick up and how you engage with them to learn their stories. Balance your own emotional wellbeing with the needs of your pax as you strive to keep your perfect rating, and your job. Maybe someone in this city can help you with your own story?
Alliance Alive HD Remastered – Experience the world of the Alliance Alive HD Remastered game in a new light! New visuals, an updated interface and more await you in this epic tale of trials and triumphs. Humanity has been shattered by invading Daemons from another realm. To reclaim their home, an unlikely fellowship of heroes will band together to spark a fiery revolution. Explore various Daemon-controlled realms, awaken your inner strength in the heat of battle and form alliances to amass a force strong enough to stand against the invading forces. The Alliance Alive HD Remastered game will be available on Oct. 8.
Also New this Week

Pinball Breakout 4 – Pinball Breakout is a breakout game which combines the game mechanics of a traditional breakout game and a flipper game. Play through 15 exciting levels as you aim for a high score.
Nintendo eShop sales:
Nintendo eShop on Nintendo Switch, Nintendo 3DS and Wii U