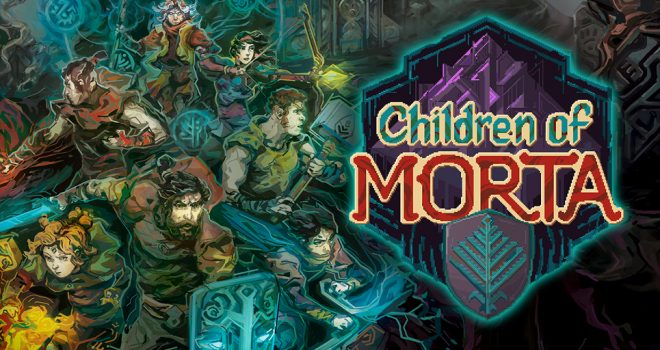 Children of Morta sets its story in a distant land but copes with themes closer to our daily lives that one would expect. It is a story of simple emotions we all know so well and value more than sometimes we dare to admit: love and hope, longing and uncertainty, ultimately loss and sacrifice we are willing to make to save the ones we care the most for.
Embark on the adventure of an extraordinary family of heroes. With the Corruption spreading through the land, guardians of the Mountain Morta have to stand up against the ancient evil. But… it's not a story about saving the universe. It's a story about a valiant family standing together while the world around them is being devoured by darkness.
The game, which is pegged as rogue-lite with a strong storyline, has six playable characters and also features local co-op. In the co-op you can play as two Bergsons together against. (Online co-op will be added in the future).
Children of Morta was funded thru Kickstarter back in 2015. The game got nearly double the funding the developers were looking for was planned to be a PlayStation 4 / Vita release. Xbox One and Nintendo Wii U were stretch goals, though with the demise of the Wii U and the rise of the Switch, that stretch goal of course moved over to Nintendo's newest console.
The game retails in the Nintendo eShop for $21.99 CAD though you can find a limited physical release option for about $50 CAD.