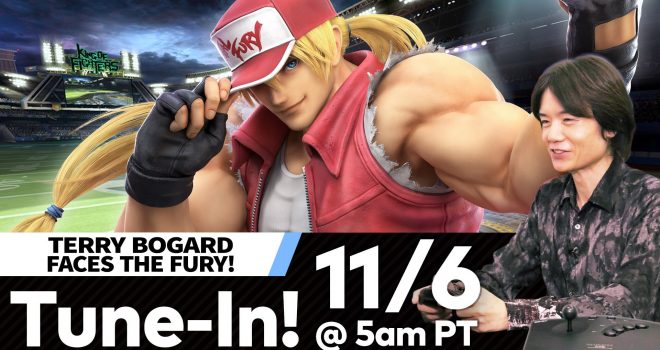 Another Nintendo Direct is incoming.
A special Super Smash Bros. Ultimate Nintendo Directo is on the way featuring Smash Director Masahiro Sakurai on Wednesday, November 6th at 9am ET. The roughly 45-minute video livestream will feature an in-depth look at upcoming DLC Fighter, Terry Bogard from the FATAL FURY series.
That's a lot of time for the subject matter which does leave open the possibility that some special announcements could also sneak into the Nintendo Direct, but we'll have to wait and see.
Sakurai already stated that during this livestream, there will be no announcements regarding any unrevealed fighters.
Check out the direct below.