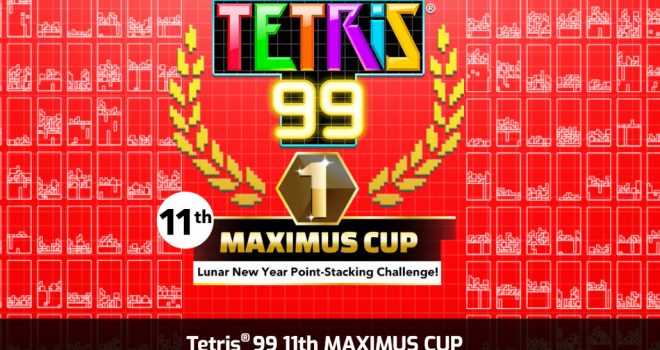 The Tetris 99 11th MAXIMUS CUP dates have been announced.
The online tournament will run from January 31st at 2am ET through February 4th at 1:59am ET.
Compete in online battles in Tetris 99 mode and stack up as many event points as possible. The top 999 players with the most event points will each get 999 My Nintendo Gold Points! Event points awarded based on rank achieved in each battle you compete in during the event.
| Placement | Points |
| --- | --- |
| 1st | 100 |
| 2nd | 50 |
| 3rd | 30 |
| 4th-10th | 20 |
| 11th-30th | 15 |
| 31st-50th | 10 |
| 51st-90th | 5 |
| 91st-99th | 1 |