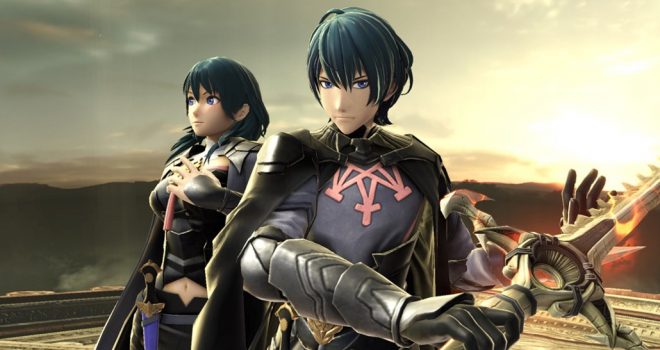 In the latest Super Smash Bros. Ultimate Direct Byleth, the renowned mercenary and professor from the Fire Emblem: Three Houses, was announced as the next DLC fighter. Masahiro Sakurai, the director of Super Smash Bros. Ultimate, unveiled for the first time the battle-hardened Fire Emblem character in action, who will enter the arena on January 28th as the game's newest fighter. Sakurai demonstrated Byleth's unique ranged play style, and revealed the Garreg Mach Monastery stage and 11 new music tracks from the Fire Emblem series, all coming to the Super Smash Bros. Ultimate game for the Nintendo Switch later this month.
All of this new content will be available to players who own the Super Smash Bros. Ultimate Fighters Pass or purchase Challenger Pack 5 separately.
In addition to Byleth's reveal, new details were announced about the Super Smash Bros. Ultimate Fighters Pass Vol. 2, which will include six more fighters currently under development. By purchasing Fighters Pass Vol. 2 for a suggested retail price of $29.99 USD, players will get access to six more yet-to-be-announced Challenger Packs as they release. Each pack includes one new fighter, one stage and multiple music tracks. Those who purchase Fighters Pass Vol. 2 will also receive an exclusive costume for Mii Swordfighter, the Ancient Soldier Gear from the Legend of Zelda: Breath of the Wild game, available in-game starting January 28th.
A lot of people had mostly negative responses to the news. Another swordfighter? Another character from Fire Emblem? I personally am a huge fan of Fire Emblem and the latest Three Houses game so I welcome the addition.
What do you think of the reveal? Are you excited for Byleth to join Smash?