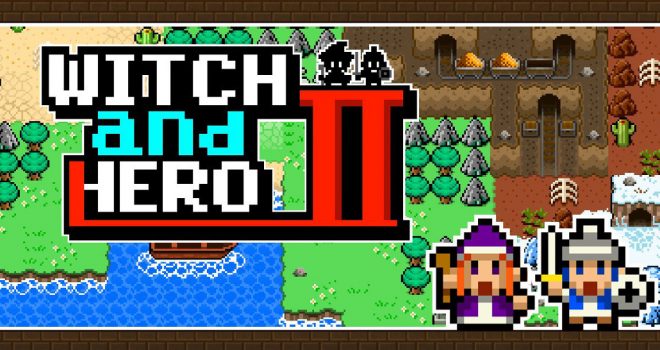 Flyhigh Works is bringing their hit 3DS title Witch & Hero II to the Nintendo Switch.
Witch & Hero 2 is as stylish '8-bit' action game in which you control both characters at the same time. In each stage your goal is simple – clear the enemies. You can carry the fight with the Hero and act as a shield, while the Witch is physically weak but capable of using powerful magic. Only by combining the abilities of both characters will you succeed.
We played both this and the original game for the Nintendo 3DS back in the day and loved them. They're simple and fun games with quick arcade action. You can check out our review of the 3DS title here.
Witch & Hero II arrives on the Nintendo Switch on January 16th. The game was released by Circle Entertainment on the Nintendo 3DS.