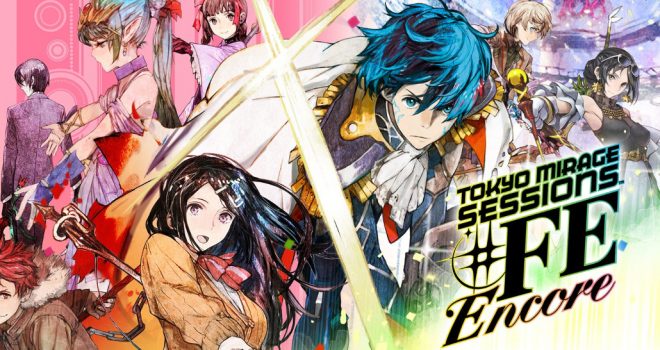 Tokyo Mirage Sessions #FE Encore – The worlds of the Fire Emblem series and ATLUS games have crossed paths again. An interdimensional evil has invaded modern-day Tokyo, resulting in this fantastical barrage of music, style and danger. So, fight back! Battle through dungeons to pump up your strategy and creatively decimate your foes…before all hope fades to black. This updated edition includes paid DLC from the Wii U version of the game, plus new dungeons to explore, a new EX Story and a new music video featuring the song, "She is…"
Also New this Week:

Small World Z – The world is being infested by the undead army of The Underworld. As a survivor you must fend for yourself. Find weapons, steal clothes, make money, and collect other useful survival gear. Recruit other survivors to your party and they will assist you on your journey, or kill others to steal their belongings. You have one chance to defeat the four undead bosses and proceed to the underworld where the fate of the world lies in your hands. [ NEW Nintendo 3DS ONLY ]

Regina & Mac – Join the macaw Regina and the tyrannosaurus Mac on their adventure as they try to escape a lifeless research lab. The only way out? To find the golden Floppy discs on which the memory of the lab's computer system U64 is stored so that it can help the duo to find an exit. Regina & Mac is a 3D platformer that stands in the tradition of the classics from the late 90s and offers a fair challenge even for genre aficionados.
Nintendo eShop sales:
Nintendo eShop on Nintendo Switch, Nintendo 3DS and Wii U