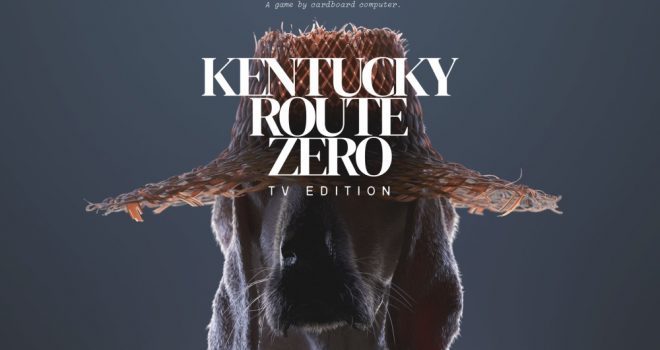 Kentucky Route Zero: TV Edition
 – A magical realist adventure game in five acts, 
Kentucky Route Zero: TV Edition 
features a haunting electronic score and a suite of hymns and bluegrass standards. Rendered in a striking visual style that draws as much from theater, film and experimental electronic art as it does from the history of video games, this is a story of unpayable debts, abandoned futures and the human drive to find community. 
Kentucky Route Zero: TV Edition
 will be available on Jan. 28.
Mosaic
 – 
Mosaic
 is a dark, surrealistic and atmospheric adventure game about urban isolation and the dread of being a piece in a giant machinery you can't understand. Solve puzzles on a meditative quest of self-discovery while seeking to escape the grasp of a monolithic corporation.
Oddworld: Stranger's Wrath
 – In the dusty, undeveloped wastelands of Western Mudos, cantankerous townsfolk find their settlements besieged by belligerent outlaws. Along comes Stranger, a tall, dark and enigmatic bounty hunter with a mission to capture troublemakers and scoundrels and return them to civilized townships for incarceration. This landmark installment in the 
Oddworld 
series features a fast-paced adventure with a seamless blend of first-person and third-person action.
Also New this Week:

Pinball Breaker VI – Pinball Breaker VI is a brick breaking game which combines the game mechanics of a traditional brick breaker game and a flipper game. Play through 15 exciting levels as you aim for a high score.
Also New this Week:
Nintendo eShop sales:
Nintendo eShop on Nintendo Switch, Nintendo 3DS and Wii U