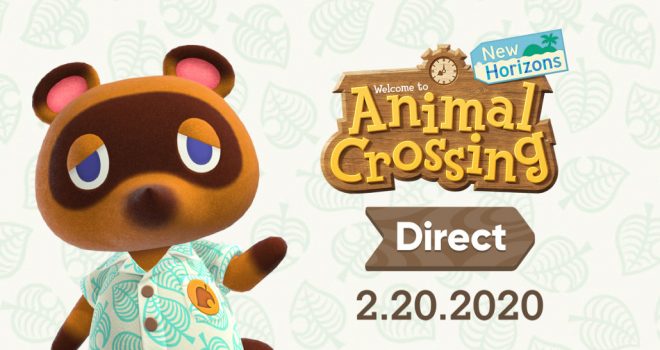 Nintendo announced on Tuesday that they will host a lenghty Nintendo Direct on Thursday morning to showcase information about the highly anticipated Animal Crossing: New Horizons game for the Nintendo Switch.
The Direct will start at 9:00am ET and the livestream will run for roughly 25 minutes according to the tweet from Nintendo. The Direct will feature and in depth look at the upcoming game.
Animal Crossing: New Horizons is the latest game in the Animal Crossing franchise since New Leaf for the Nintendo 3DS back in 2013. The most recent addition to the franchise is the mobile spin-off title Pocket Camp which puts you as the leader of a campground. There is speculation that the Switch game could see some sort of integration with Pocket Camp, though that is yet to be confirmed at this point.
Animal Crossing: New Horizons is set for release for the Nintendo Switch on March 20th, 2020.
Check out the Nintendo livestream below.