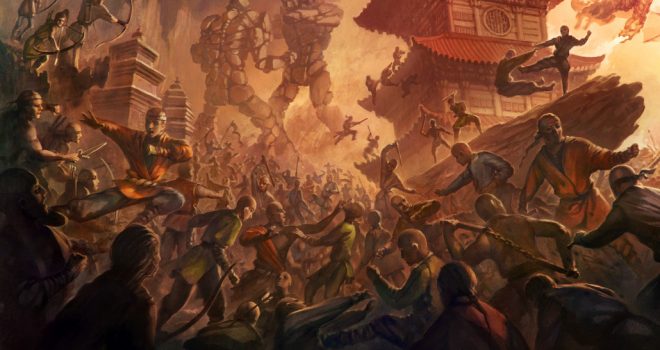 One Finger Death Punch 2 – The world's fastest brawler is back. Experience cinematic kung fu in the most epic stickman fighter ever made. Staying true to the original game, you play with only two buttons, using speed and precision to maintain control in a whirlwind of frenzied fighting. One Finger Death Punch 2 will be available on Feb. 26.
Mega Man Zero/ZX Legacy Collection – The reploid in red's stellar lineup of side-scrolling action games is now on the Nintendo Switch system! Mega Man Zero 1, 2, 3 and 4, as well as Mega Man ZX and ZX Advent, all appear in this collection, along with Casual Scenario Mode and a Save-Assist feature for those who would like to enjoy the story at their own pace. Mega Man Zero/ZX Legacy Collection will be available on Feb. 25.
Devil May Cry 3 Special Edition – Set before the events of the original Devil May Cry game, this action classic sees Dante facing off against his twin brother, Vergil, who has designs on unlocking a gate to the demonic realm, to which Dante himself holds the key. This edition includes the ability to play as Vergil, and even includes extra bonus features exclusive to Nintendo Switch, such as local co-op for the game's Bloody Palace mode, as well as on-the-fly combat style switching and weapon switching.
Also New this Week:
Nintendo eShop sales:
Nintendo eShop on Nintendo Switch, Nintendo 3DS and Wii U