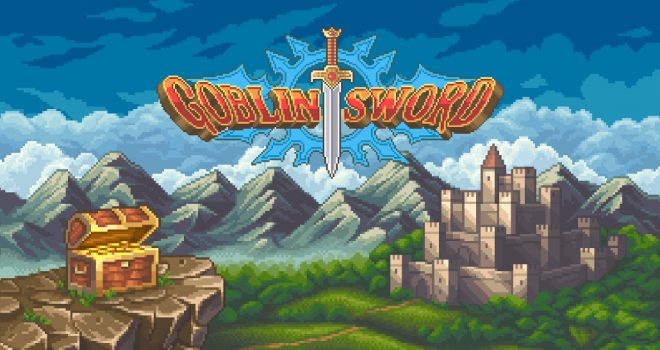 A fun-looking action-platformer is coming to the Nintendo Switch next week. One look at the logo of the game brings forth Dragon Quest vibes, but Goblin Sword is a retro-inspired action platformer with light RPG elements.
An army of monsters led by an evil wizard have invaded your hometown. Slay as many monsters as you can, collect loot, avoid dangerous traps and defeat menacing bosses, before facing the evil wizard himself.
The game features 13 bosses across 89 levels. There are 30 weapons with unique special attacks, 30 relics that grant you abilities, 14 costumes, and 8 guardians that follow you around and assist you.
I'm definitely digging the look of the game and it's very reasonably priced at $6.29 CAD in the Nintendo eShop. Goblin Sword actually came out a few years ago on the App Store, but the game looks like it will play better with some tactile controls.
Goblin Sword launches on February 13th for the Nintendo Switch in the Nintendo Switch.