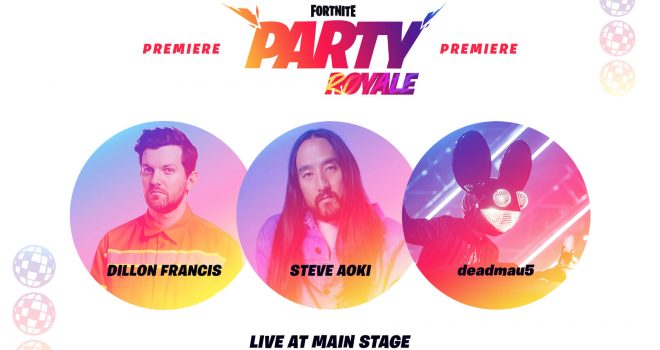 Let's get ready to party! The Party Royale Premiere arrives in Fortnite on Friday, May 8th, at 9 PM ET.
Dillon Francis, Steve Aoki, and deadmau5 are coming to Party Royale with back-to-back-to-back sets LIVE on the big screen at the Main Stage. Hit the dance floor, chill with friends, or jump into activities in Party Royale.
If you can't make it right at 9 PM ET, you can still catch the rest of the live show as long as you join before it ends at 10 PM ET. If you miss the premiere the Party Royale Premiere will return for a rebroadcast the next day. On May 9th from 2 PM to 3 PM ET, you can catch the full show once again at the Main Stage.
And just like the first airing, you can still jump in during the show.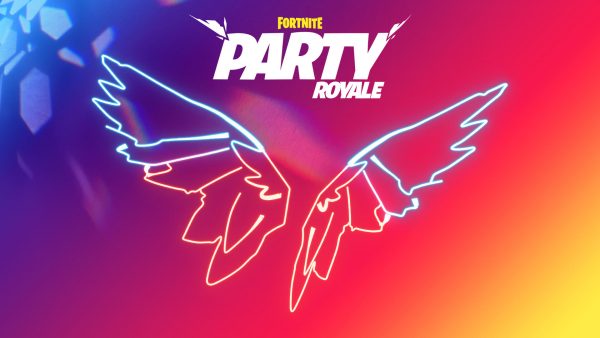 The Party Royale Premiere also has a party favor. Anyone who logs into Fortnite from Friday, May 8 at 6 PM ET to Monday, May 11 at 10 AM ET will get the new, music-reactive Neon Wings Back Bling for free.
Fortnite is available on PlayStation 4, Xbox One, Nintendo Switch, PC, iOS, Android, and Mac.