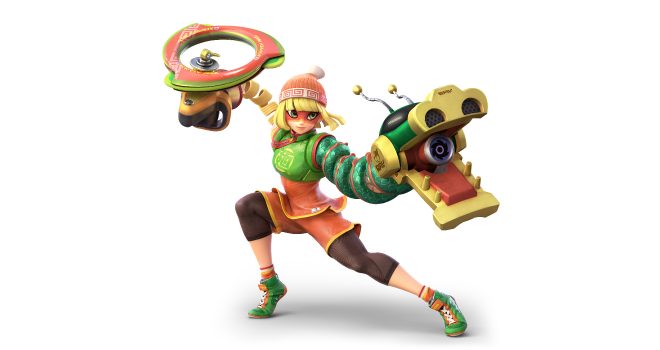 Nintendo today announced the next DLC fighter to be added to Super Smash Bros Ultimate. While it was previously announced that the character would be from the Nintendo fighter ARMS, the specific character hadn't been announced. Today we got our answer.
With the update of version 8.0 coming on June 29th will also see the introduction of Min Min (my personal favourite) from the ARMS series.
Included in the update, which is part of the Fighters Pass Volume 2 paid DLC, is also Spring Stadium from ARMS, 18 new music tracks for $5.99 USD.
There are also new Mii Fighters. Ninjara (ARMS), Heihachi (Tekken), Callie and Marie (Splatoon), and Vault Boy (Fallout) will also be available as Mii Fighters for $0.75 USD each.